Lublin triumph over Rocasa to take first Challenge Cup title
With a 27:23 home win against Rocasa Gran Canaria in the second leg of the final on Sunday night, MKS Perla Lublin won their first Women's Challenge Cup title.
Rocasa failed in their bid to become the third team in history to win the tournament twice.
FINAL, SECOND LEG

MKS Perla Lublin (POL) vs Rocasa Gran Canaria (ESP) 27:23 (13:11)
First leg 22:22. Agg. 49:45
Lublin have a long history in European club handball, including the EHF Champions League, and won the Women's EHF Cup title back in 2001. Now they have added a second European Cup trophy, following a 27:23 triumph over Rocasa Gran Canaria.
After the 22:22 draw on Gran Canaria last Sunday, the conditions were clear before the second leg in Lublin's Globus Hall. The winner would lift the trophy, while away goals would be the deciding factor in case of another draw.
But nothing indicated a draw in the first half. Lublin were in the lead all the way, several times by a considerable margin.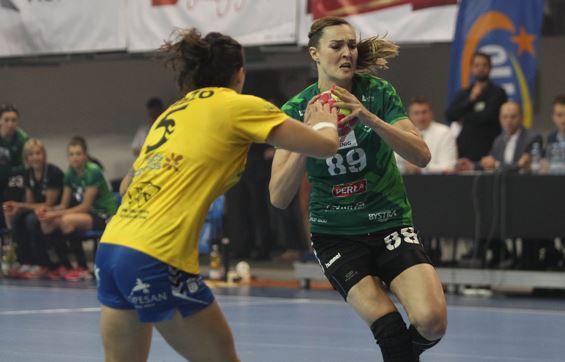 From 2:2, the home team went ahead 5:2 and later 11:6. Through a fine finish, Rocasa managed to reduce the distance to one goal at 12:11, before Lublin scored the last goal ahead of half time.
Lublin opened the second half by increasing their lead to 15:11 and 16:12, but after five goals in a row, Rocasa got ahead 17:16.
The home team were able to fight back to regain a two-goal lead, which was extended to four goals before the end.
Kinga Achruk scored seven goals for Lublin and Manuela Pizzo six for Gran Canaria.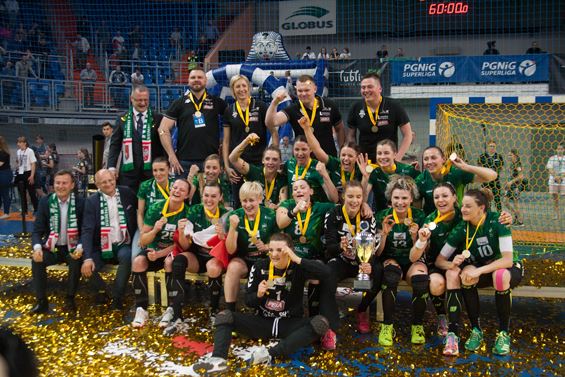 Author: Peter Bruun/jh