Le Havre and Biganos-Begles head for all-French semi-final
No less than six quarter-final games in the Women's Challenge Cup are taking place all over Europe this weekend. The reason is, of course, that two of the four quarter-final ties are being carried out as double-headers this Saturday and Sunday.

In Turkish Ardesen, GSK Ardesen are hosting the matches against Pogon Baltica Szczecin in the late afternoon on Saturday and Sunday.
In the Saturday match, Ardesen will have to make do without left back and with 39 goals the second best scorer of the competition Asli Iskit who has been suspended for this match by the Court of Handball due to an incident in an earlier match.

The other double-header this weekend is taking place in Ukraine, where Galytchanka are hosting ZRK Naisa Nis from Serbia for two afternoon matches in Lviv on Saturday and Sunday.

In the two remaining ties, the second legs are being played this weekend, and with French teams in the position to finish the job in both encounters.
In Bordeaux, Union Mios Biganos-Begles are defending a seven-goal lead against DHC Sokol Poruba who visit the Salle Jean Dauguet on late Sunday afternoon. Having won 31:24 in the Czech Republic in the first leg, Biganos-Begles are obvious favourites to proceed to the semi-finals.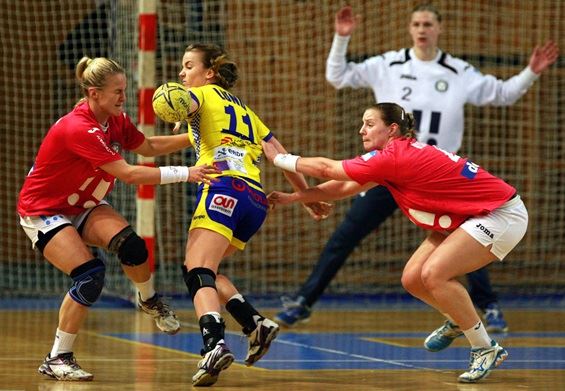 Another French team is in an even better position. HAC Handball are leading by eight goals against WHC Knjaz Milos Arandjelovac. Having won 33:25 in Serbia last weekend, HAC are very close to the best four before the second leg in the Docks Ocean on Sunday afternoon. If both French teams finish their jobs, they will face each other in the semi-final.
Find all the fixtures of the Women's Challenge Cup Quarter-finals here
Author: Peter Bruun / br