Larvik first team to reach quarter-finals
A 34:23 home win against Höör on Saturday helped Larvik to seal a berth in the Women's EHF Cup Quarter-finals.
The Norwegian team, which started their European season in the Champions League, became the only team to be guaranteed of a quarter-final spot after Round 4 of the group phase.
Two other teams had the chance to achieve the feat as well, but both Lada in Group B and Kastamonu in Group C dropped points in Norway.
All five matches Saturday were won by the home team

Lada and Kastamonu both had three-match winning runs ended

Vipers claimed their first points in the competition

Third defeat leaves Banik without chance of advancing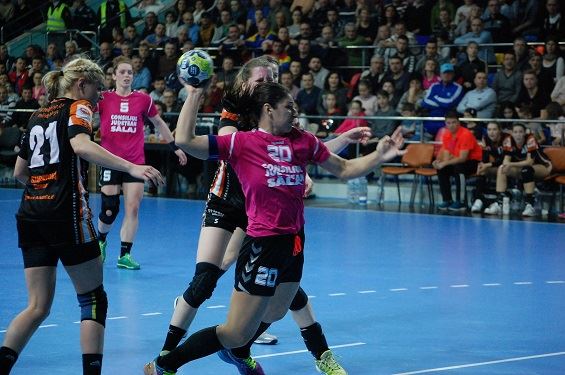 GROUP A
SCM Craiova (ROM) vs Kuban (RUS) 30:24 (17:13)
Hardly anything is clear in Group A, where SCM, Kuban and Brest all have four points. However, the French side have one match outstanding as they host last-place Randers on Sunday.
Beating Kuban by six goals, Craiova not only took revenge for the 28:26 defeat last week, but they also secured an advantage in the head-to-head results, which might be decisive when teams end level at the end of the group phase.
Led by Florina Florianu and Zeljka Nikolic, who finished the game with 10 and eight goals respectively, SCM strongly dominated in the first half. The gap became as big as seven goals at times, so the hosts even felt somewhat unlucky to lead by 'just' 17:13 at the break.
The hosts pulled clear again early in the second half, but almost had squandered their advantage by the 45th minute as Kuban reduced the gap to 23:21.
However, during the remaining 14 minutes SCM conceded just three goals, including one in the last seconds. A compact defensive game and a number of saves by Yuliya Dumanska propelled the Romanian side to the victory.
GROUP B
Vipers Kristiansand (NOR) vs Handball Club Lada (RUS) 30:21 (14:11)
While Lada had won all three previous matches and hoped to secure their quarter-final berth in Norway, Vipers had started the group stage with three defeats and desperately needed points.
And the hosts reached their goal, comfortably winning by nine goals.
Lada remain top of Group B with six points and are still likely to appear in the quarter-finals, but they have to be aware. Even the team from Kristianstad still harbour some hopes to go through.
Vipers had a slight advantage in the first half and deservedly led by three goals at the interval (14:11). However, Lada did not give up and drew level at 17:17, then 20:20.
But just like Vipers last week, this time Lada felt exhausted after their long trip to Norway and the Toliatti-based team looked poor in the last quarter of the game.
Following a 10:1 late run, Vipers clinched a confident victory and now have two points to stay in the race. Linn Sulland should be credited for a particular contribution to her team's success, scoring as many as 11 goals.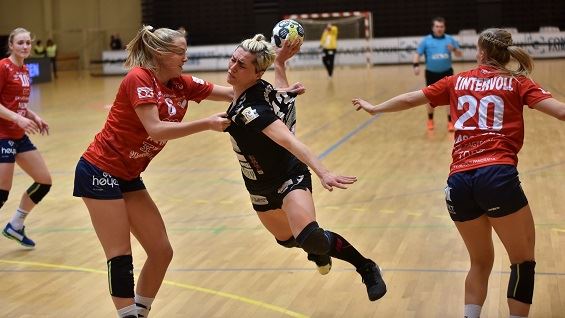 GROUP C
Byasen Handball Elite (NOR) vs Kastamonu Belediyesi GSK (TUR) 26:24 (12:9)
Kastamonu arrived in Trondheim as unexpected leaders of the group with the maximum of six points, and they hoped to secure their promotion with another victory.
But just like Vipers upset Lada, another Norwegian team were too strong for their Turkish opponents at home. Since the opening minutes, Byasen showed determination to take revenge for their frustrating defeat in Turkey (30:28) last week.
Kastamonu's leader Serpil Iskenderoglu, who tops the scoring chart of the competition, had less impact than in previous games, ending up with five goals. The visitors obviously lacked the support of their home crowd.
Byasen also made many technical errors but were in control for most of the game.
The hosts led 12:9 at the break, but Kastamonu drew level at 15:15 and again at 16:16 before Byasen pulled clear at 23:19 by the 51th minute.
One more time, Kastamonu came back, making the closing minutes really thrilling. Byasen led 25:24 with one minute to go, and the Turkish team missed an opportunity to draw level before Hanna Yterend sealed the final score.
GROUP D
Larvik HK (NOR) vs H 65 Höörs HK (SWE) 34:23 (20:10)
Following the defeats by Lada and Kastamonu, Larvik are the only team among the 16 group stage participants who remain unbeaten. And a confident victory against Höör means that the Norwegian side are already through to the quarter-finals.
A week ago, Höör fought hard in the Scandinavian derby, ending up with just a two-goal defeat. But this time the visitors stood no chance against Larvik. With two points after four matches, the Swedish team need a miracle to reach the next round.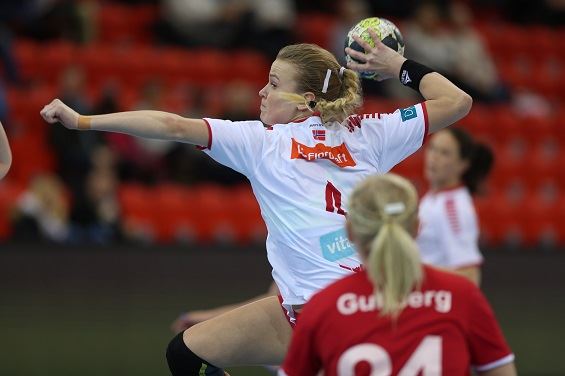 Already at the break, the 10-goal gap between the teams strongly suggested that Larvik would reach their objective. Thea Mørk was their best scorer with eight goals, while Anna Olsson scored seven times for Höör.
H.C.Zalau (ROM) vs DHK Banik Most (CZE) 31:28 (15:13)
Probably Banik have a right to feel unfortunate. The Czech side have fought hard in every game, yet with two matches to go in the group stage, they cannot advance to the quarter-finals anymore.
Their last hope vanished in Zalau, where the Romanian team – just like a week before in Most – were too strong for their rivals.
Simona Szarkova, who had missed the previous encounter, scored eight goals for Banik, yet her impact was simply not enough as Zalau consistently dominated throughout the game and cruised to their third straight victory in the group.
Roxana Rob ended the game as Zalau's top scorer, netting nine times. The Romanian outfit need just one more point to officially qualify for the next stage together with Larvik.
Author: Sergey Nikolaev / ew