Porto want to fulfil quarter-final dream
FC Porto Sofarma only know how to win in the group phase of the Men's EHF Cup. After three wins in three games in Group C, the blue-and-white team could clinch their place in the quarter-finals on Saturday.
Porto host Holstebro in the 'Dragão Caixa' and the match, starting at 16:00 CET, will be streamed live on ehfTV.com. If Porto win and the other group match, between Cuenca and Constanta, ends in a draw, then the Porto will already be guaranteed a place in the quarter-finals, leaving Portuguese handball full of pride.
Porto are all about "unity and hard work"
An impressive winning streak allows Porto to head into Saturday's game full of confidence. On Wednesday, Porto defeated domestic rivals Benfica 27:25 for their 17th consecutive win of the season.
Asked about the secret of success, António Areia emphasised the unity and commitment of the whole group.
"The secret so far has been the unity and hard work of our team, and I think this has been reflected on the court," the right wing said. "We have had difficult periods during some games and we have all been able to get around these situations together. We are very committed and focused on our goals."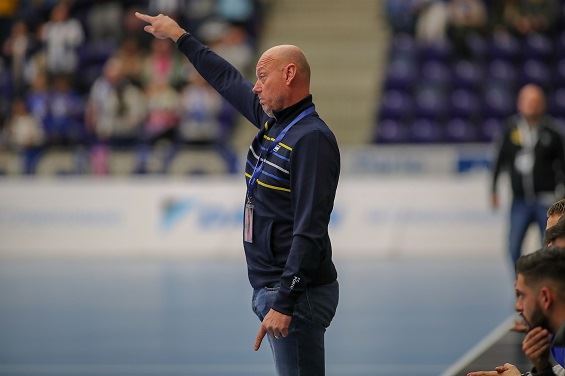 Playing an important part in the team's success is coach Magnus Andersson, who previously worked in Denmark, Sweden and Germany, where he led Göppingen to two EHF Cup titles.
"Magnus is a coach with a very rich experience. As a player, he was the best in the world, and as a coach he guided teams with big names," Areia said. "So I think his experience reflects in our team, and being a great connoisseur of handball helps us a lot."
"A truly amazing achievement"
Last week Porto defeated Holstebro 33:31 in Denmark. It was their third straight triumph in the EHF Cup Group Phase, an important result that put Andersson's team in a very favourable position to reach the quarter-finals.
Only one team from Portugal - Sporting CP - has reached the quarter-finals since the new format was adopted in 2012/2013.
Areia and Miguel Martins both led for Porto with six goals each against Holstebro. And on Saturday, facing the same opponent, how will it be like?
"We are going to play at home, in front of our fans and therefore we have excellent conditions to win the game and take this huge step towards qualifying for the quarter-finals," Areia said. "It would be a truly beautiful achievement and we will do everything to make it happen."
Author: Tiago Nogueira / ew