Rostov claim first semi-final spot
Following their 26:21 win in France, it looked like Rostov-Don already had one foot in the semi-final. At home, Frederic Bougeant's team confirmed their superiority by beating Brest Bretagne Handball once again, this time 28:19.
Rostov beat Brest in both legs of the quarter-final
Iulia Managarova and Alexandrina Cabral Barbosa were Rostov's top scorers with 5 goals each
12 Brest players got their names on the scoresheet, yet only Marion Limal netted more than two– she scored four goals
Three other second leg games of the Women's EHF Cup Quarter-final will be played on Sunday
Rostov-Don (RUS) vs Brest Bretagne Handball (FRA) 28:19 (13:8)
The first leg in Brest showed that the French side, who were playing their maiden season in the EHF Cup, lacked the class and experience needed to compete with the star-studded opponents. Rostov became the first ever team to win in Brest in a European club competition, and their French coach Bougeant took a special pride in it.
Before the second leg, he warned his players against complacency- and his message seemed to be effective as Rostov took early control of the game in front of their home crowd.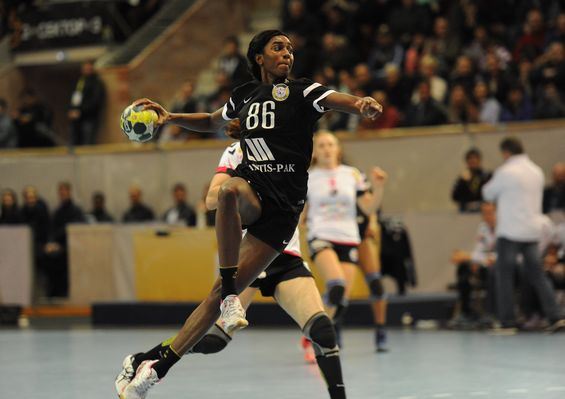 Rostov were not perfect, however, as they had only 36% attack efficiency in the whole game. Nevertheless in the first half, the hosts had pulled clear and enjoyed a five goal lead (13:8) at the break.
Nothing really changed in the second half as the Russian team continued to fully dominate on the court. They systematically built on their lead and ultimately celebrated a deserved 28:19 victory.
Bougent was delighted with his teams performance, particularly in defense: "It's an important victory for us. The first game in Brest for hard, because we were exhausted after the game against Kuban several days before. But now we had one week of preparations, worked with our defense. And today we played better in the defense."
On the other hand, Laurent Bezeau, head coach of Brest, felt Brest didn't do themselves justice with their performance: "Unfortunately, we were not able to show our best game. We hoped to win and get to semi-final. But we made too many mistakes."
In the semi-final, Rostov will face the winner of the TuS Metzingen and Nantes Loire Atlantique HB quarter-final. Metzingen won 27:23 at home, and the second leg in Nantes will take place on Sunday.
Author: Sergey Nikolaev/kc