Viborg win Scandinavian derby against Larvik
Viborg HK, who had won all six matches in three qualification rounds of this season's Women's EHF Cup, continued their winning run in the group phase. In Norway, the Danish side beat Larvik HK in a Scandinavian derby (31:28).
Viborg won their seventh consecutive match in the Women's EHF Cup this season
The Danish team scored 21 goals in the first half and just ten in the second
Viborg's Line Haugsted and Larvik's Emilie Christensen were the top scorers in the match with eight goals each
GROUP C
Larvik HK (NOR) vs Viborg HK (DEN) 28:31 (13:21)
The two sides had met many times in European club competitions, most recently when Viborg won both legs – 28:21 and 27:26 – in last season's Women's EHF Cup quarter-final.
Now their paths crossed again in the group phase. On this occasion, the ambitious Danish team snatched two points from Larvik, who had moved to the EHF Cup following an early exit in the Women's EHF Champions League.
Viborg totally dominated in the first half – Rikke Poulsen contributed with her saves, while Line Haugsted led by example in attack with five goals before the break. The Danish side were up 8:4, 11:7 and ultimately scored 21 goals in the first half to comfortably lead 21:13 at the break.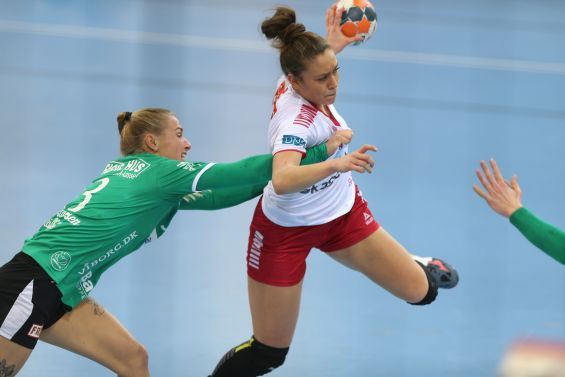 However, the match changed significantly in the second half. Much to the joy of the local crowd, Larvik improved their defence and started to reduce the deficit. Midway through the half, the home side reduced the gap to just two goals (24:22), leaving the game open until the closing stages.
While Larvik tried their best to draw level, Viborg ultimately maintained their lead. Two minutes from full-time, the visitors led 30:28 – and the last goal several seconds before the buzzer sealed an away victory for Viborg.
Author: Sergey Nikolaev / jw