Fine finish gives Schaffhausen hope
The European Cup season has officially started last weekend with the first of three qualification rounds ahead of the Men's EHF Cup Group Phase 2018/19.

In one of the most appealing ties, Kadetten Schaffhausen benefited from an 8.5-minute goal drought from hosts RD Koper to draw level (25:25) in the closing minutes. Koper were leading 25:21 in the 51st minute but failed to score another goal, handing the visitors from Switzerland a good chance to advance to the next round.

The match was in the balance for the first half, with Kadetten leading 15:14 at half-time. However, Koper gained the upper hand after the break and built a maximal lead of four goals when Adam Bratkovic made it 25:21.

Kadetten closed the gap and leveled again with 49 seconds left when Serbian newcomer Zarko Sesum netted for 25:25. Hungarian playmaker Gabor Csaszar was top scorer with 12 goals.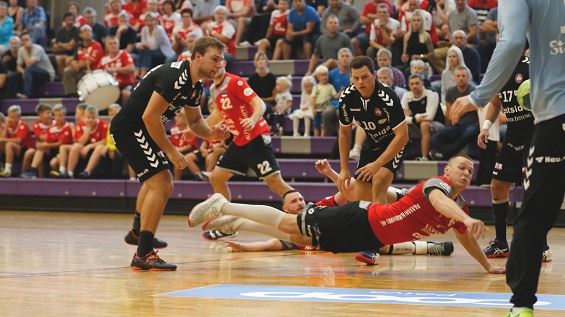 Another Swiss team, BSV Bern, also staged a comeback as being five goals up at half-time was not enough for Pölva Serviti of Estonia. Pölva were leading 15:10 at half-time, but Bern clawed their way back into the match and ultimately took a 26:26 draw home with them.

Iceland might have two teams in the next round as FH Hafnarfjordur defeated Croatian side RK Dubrava 33:29 in Zagreb, while European debutants Selfoss won 34:28 at home against Klaipeda Dragunas from Lithuania.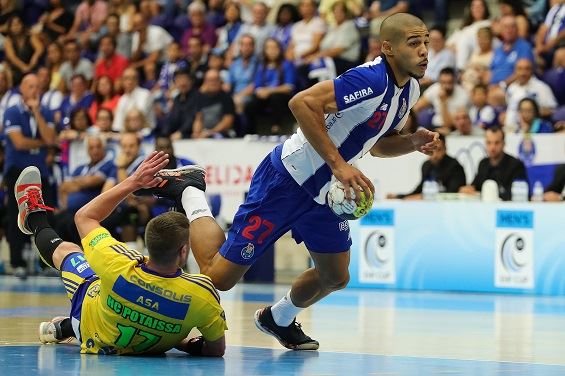 Last season's Challenge Cup champions, AHC Potaissa Turda, were made to realise that there is a big difference between the EHF Cup and the competition they excelled in last season. Away against Futebol Clube do Porto, the Romanian side was left with no chance and lost 41:21 (19:12).

Turda started with their well-known aggressive defence, with which they had so much success in the Challenge Cup last season. But they were no match for Porto's fast and inventive attacking players. Switching to a more traditional 6-0 defence didn't help, and playing seven against six for parts of the second half either.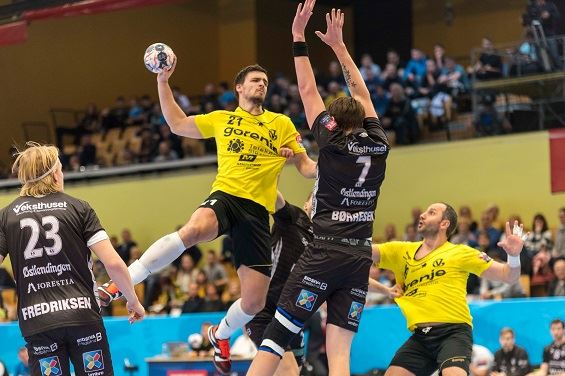 Last season, Rk Gorenje Velenje were in the group phase of the VELUX EHF Champions League, while their Swedish opponents, Alingsas HK, also have a history in Europe's top flight.

Velenje got the better start but trailed the hosts by 12:10 at half-time, while Alingsas went on to take the match 26:23. That result leaves everything to play for when both teams meet again in the return leg in Slovenia on Saturday.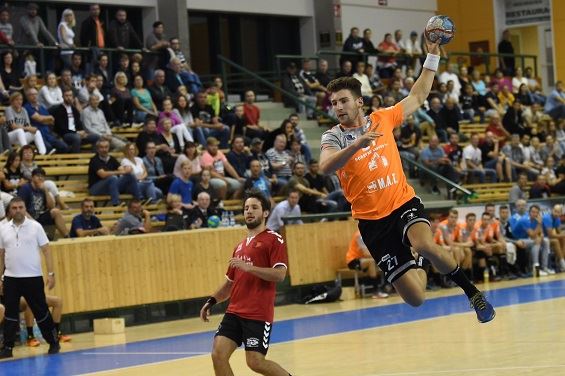 In a doubleheader which was completed Monday afternoon, Talent Robstav M.A.T. Plzen of Czech Republic eased past Glasgow HC 69:24 on aggregate. The European Cup debutants from Scotland lost the opening leg 39:12 on Sunday, and slightly improved (30:12) in the second leg the next day.

While Plzen became the first team through to the second round, two other teams still have to play their first leg of the opening round. Hosts KH Besa Famgas of Kosovo and B.S.B. Batumi of Georgia meet in a doubleheader on Saturday and Sunday, when the remaining second leg matches will also be played.
Author: Peter Bruun / ew