EHF Cup specialists hope for their fifth title
"Regardless how strong or weak they are in the Bundesliga, when it comes to the EHF Cup, they are flying high."

This praise for Frisch Auf Göppingen comes from a man who knows: their former coach Velimir Petkovic, who is now leading Füchse Berlin, Göppingen's semi-final opponent at the Ottostadt Magdeburg EHF Cup Finals on Saturday at 17:00 hrs (live on ehfTV.com).

While Göppingen have been lacking success in German competitions for some years, they hold several records in the EHF Cup. No team won the trophy more times than they did - four: two under the old format in 2011 and 2012 (coached by Petkovic), two under the new format in 2016 and 2017 (coached by Magnus Andersson). Two other German clubs won the trophy three times each: THW Kiel and SC Magdeburg, the hosts of this weekend's finals event.

Göppingen are unbeaten in the competition since April 2016

Winning the trophy on home court last year gave Göppingen another record as they became the only team under the new format to successfully defend a title from the previous year. Playmaker Tim Kneule is the only player who has been part of all four titles.

Another record is just as impressive: Göppingen are unbeaten in the competition since April 2016. Since then, they had 21 victories and one draw - in this season's qualification against Arendal.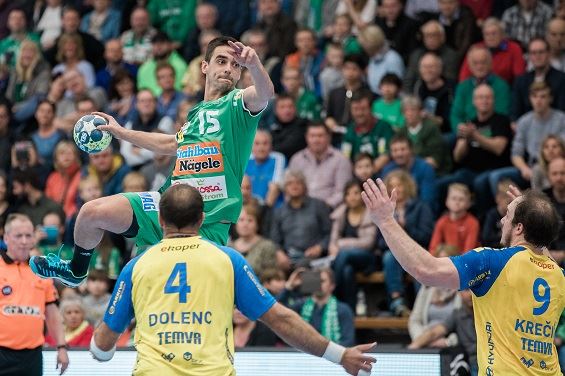 Göppingen won all matches in the group phase of both 2016/17 and 2017/18, followed by two dominant wins in this season's quarter-finals against Chambéry.

The last EHF Cup match they lost was… in Magdeburg, 29:27 in the first quarter-final leg of 2015/16. On home ground, they made up the deficit and went on to win the trophy.

Göppingen lost twice in the Bundesliga but coach Brack is confident

On Saturday, Göppingen will try everything to extend the series in the semi-final against Füchse Berlin, in a rematch of last year's final. Though they clearly lost both Bundesliga matches against Berlin this season, coach Rolf Brack is still confident.

"We know what we need to change and we will adapt our tactics to surprise Füchse," says Brack, who took over in September 2017 and is having his first international season with a club after previously leading the Swiss national team.

Despite the long winning streak, Brack regards his side as the underdogs at the EHF Cup Finals.

"Thanks to the home advantage, Magdeburg are the favourites. And in terms of the squad, Berlin are the best," he says. "But we have this certain experience how to win the EHF Cup and we definitely hope to make it to the final again."

In three participations in the EHF Cup Finals, Göppingen only missed the final on their debut in 2013 in Nantes.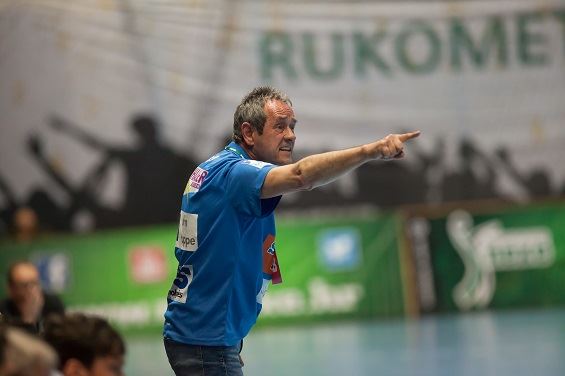 This weekend, Brack will have to replace several players such as wing Tomas Urban. Others, like Allan Damgaard, Daniel Fontaine, Anton Halen and Jens Schöngarth, are doubtful due to injuries.

Approximately 200 fans will accompany Göppingen to Magdeburg – and they showed last year what an atmosphere they can create. "We want to give something back to the fans. They have very often supported us, even in away matches of the EHF Cup," says Brack.

For Göppingen, winning the trophy in Magdeburg is their only chance to be part of next season's EHF Cup competition.

"It is hard to qualify from the Bundesliga, so the club grabbed this chance by winning the title twice," Brack says. "This is our aim again. The EHF Cup trophies are of incredible significance for the history of our club."
Author: Björn Pazen / ew