Rostov-Don leave Metzingen no chance
Despite the presence of a German team in both semi-finals, the Women's EHF Cup is unlikely to get an all-German final this season. Last year's finalist TuS Metzingen suffered a heavy 29:18 defeat on home court against Rostov-Don on Saturday. The second leg in Russia is scheduled for next week Saturday.
The first leg of the other semi-final, between Bietigheim and Nykøbing, will be played on Sunday.
TuS Metzingen (GER) vs Rostov-Don (RUS) 18:29 (9:12)
ter their disappointing Champions League campaign, Rostov-Don are now almost certain to appear in their second EHF Cup Final. The Russian side took home what looks like an insurmountable 11-goal lead from the first leg of their semi-final against TuS Metzingen.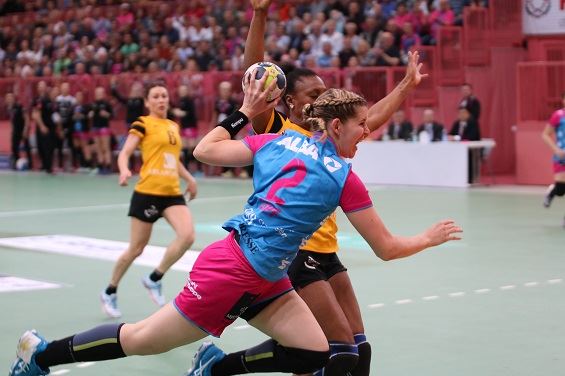 However, the German hosts enjoyed the better start and took a 4:2 lead after 10 minutes. Rostov equalised with two goals within 30 seconds, but Julia Behnke brought Metzingen back in the lead (5:4) with her second goal (of four in total) after 13 minutes.
It would be the last time the German crowd of nearly 2,000 fans saw their team ahead. Led by Spanish international Alexandrina Barbosa and with goalkeeper Katrine Lunde standing solid as a rock, Rostov replied with a 5:2 series for a 9:7 lead after 20 minutes. The Russian side carved out an even bigger lead at half-time, 12:9.
Rostov never looked back, and within the first eight minutes of the second half, the Russian side ran away to a nine-goal lead (19:10).
Rostov were in full control now and the difference remained nine or 10 goals for most of the second half.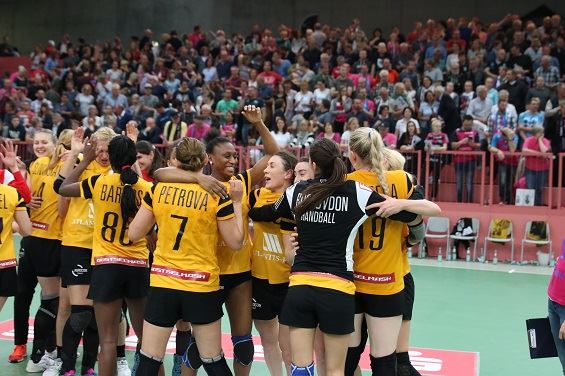 While trying to control the damage, Metzingen narrowed the gap from 12 (27:15) to nine (27:18) with three minutes left on the clock, but a penalty by Ukrainian wing Viktoriya Borshchenko (for her fifth goal out of five attempts) and Lotte Grigel's first goal of the match gave the Russian team an 11-goal buffer going into next week's second leg.
Metzingen coach Csaba Konkoly acknowleded that "we lost to a very strong opponent tonight. We made too many mistakes in the second half but I am satisfied with my team's performance."
His counterpart from Rostov, Frederic Bougeant, called the result "a major step towards the final. But we still have to be careful as it is not secure yet."
Juliia Managarova scored six times for Rostov-Don, while Behnke, Marija Obradovic and Tonje Loseth each had four goals for Metzingen.
Author: Eric Willemsen, Björn Pazen / ehf