Drabik: "It is my dream to leave Lublin with three trophies"
Having already won the Polish Superliga, MKS Perla Lublin will try to crown their season with two more titles this weekend.

On Saturday afternoon, Lublin play Pogoń Szczecin in the Polish cup final. And on Sunday evening, they host Rocasa Gran Canaria in the decisive leg of the Women's Challenge Cup Final, which will streamed live on ehfTV.com from 20:15 hrs.

After the first leg in Spain ended in a 22:22 draw a week ago, Lublin have been left with a reasonable chance of claiming their first European trophy since winning the EHF Cup in 2000/01.

One player from the Polish side is particularly looking forward to winning Sunday's final: line player Joanna Drabik, who scored five times in the first leg to raise her total for the competition to 34.

Drabik will leave the club after five years to join Siófok KC next season.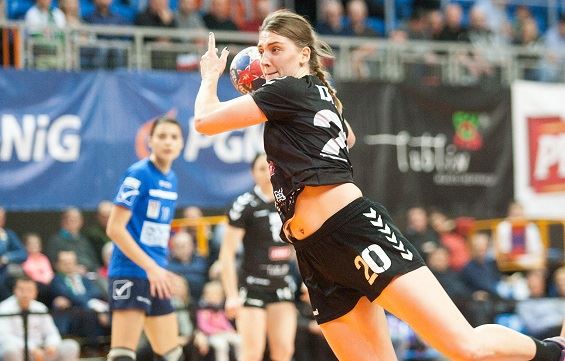 eurohandball.com: Why did you choose Siófok and the Hungarian league?

Joanna Drabik: After five seasons in Lublin I think it is time to change my team and try something new. The changes are important and I have been feeling this need inside me. It is not that I don't feel well at MKS Perla Lublin or that I am not satisfied with the financial conditions. I would simply like to taste a different style, different handball. I know that the Hungarian league is one of the strongest in Europe.

eurohandball.com: Do you know your future coach, Tor Odvar Moen?

Joanna Drabik: I have talked about him with Alina Wojtas, who played under him at Larvik, but I am planning to leave him 'carte blanche' as I don't want to form my opinion on the basis of others. I have heard he is a very good coach and easy to communicate with. I hope it will be the same in my case.

eurohandball.com: Is Sunday's final the most important game in your club career so far?

Joanna Drabik: Definitely yes. It is my dream to leave Lublin with three trophies this season, the triple crown. We have already won the Polish league, on Saturday we play the Polish cup final, and just one day later we will do our best to win the Challenge Cup.

eurohandball.com: Playing the second leg at home, are MKS Perla the favourites in the Challenge Cup Final?

Joanna Drabik: I wouldn't like to say so. We just have to play a good match but I am 100 percent sure that our Globus Sports Hall will be full and our fans will do their best to make us win the trophy. Everyone knows that we play much better at home with this enthusiastic crowd of our fans.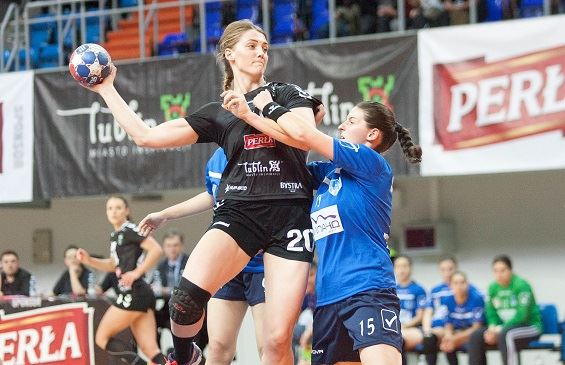 eurohandball.com: What do you have to improve compared to the first leg in Spain and the 22:22 draw?

Joanna Drabik: We should commit less unforced mistakes, easy passes or shots we failed. We have made an individual and a team analysis of the game in Telde. But we also have to consider that our first opponent is Pogoń Szczecin on Saturday. So it is a multiple task.

eurohandball.com: Your best friend is teammate Sylwia Matuszczyk. That wouldn't be strange if she was not a line player, too.

Joanna Drabik: Actually everybody asks us how it is possible that we are best friends for ages while competing for the same spot on the handball court. We met 10 years ago in the junior national team and immediately became friends. I guess everything depends on your personalities, we have never been unfair to each other and we have always wanted to help the other. I will miss Sylwia very much when I move to Hungary.

eurohandball.com: You have spent five years in Lublin. What grade would you give yourself?

Joanna Drabik: You should better ask the coaches and players I met here. It has been an honour to represent Lublin, it was an honour to come here from Kielce, to join the champions of Poland and play with high-class athletes I only knew from TV. I wanted to develop myself. I have done that and now it is time to make another step forward.
Author: Michal Pomorski / ew