Last five quarter-finalists to be decided
ABC/UMinho, S.L. Benfica and FyllingenBergen are already in the quarter-finals of the Men's Challenge Cup after winning their double headers last weekend.

This weekend, the remaining five quarter-finalists are going to be named.

Two of those teams have a double header ahead of them this weekend.

In the Sporthalle Lachen in the Swiss town Thun, Wacker Thun are taking on Handball Team Celik from Bosnia.

Two years ago, Wacker Thun were in the VELUX EHF Champions League Group Phase, but this season, they are seeking success in the Challenge Cup.

The conditions are somewhat different for the Bosnian visitors, as Celik are playing their first season in Europe.

The first leg is taking place Saturday afternoon, the return match the following afternoon.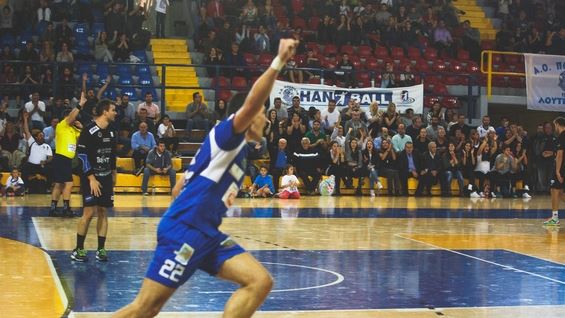 There is a certain excitement ahead of the match in Ankara Sunday afternoon, where B.B. Ankara Spor are hosting St. Petersburg HC, a former Champions League team just like Wacker Thun.

St. Petersburg are bringing a relatively modest 30:26 lead with them from the first leg at home, and this gives the Turkish side a good chance to catch up and proceed to the quarter-final.

The difference is even narrower between KV Sasja HC and AO Poseidon Loutrakiou, giving this tie an even sharper edge. 



The Belgian side won the first match in Greece 24:23, and this gives KV Sasja an obvious advantage ahead of the return match in Antwerpen.

FIQAS Aalsmer have a bigger advantage prior to receiving Handball Esch from Luxembourg Saturday evening.

The Dutch team won 30:26 away and are, therefore, clear favourites against the finalists from the 2012/13 season.

For an overview of all the matches and results from this round, click here.
Author: Peter Bruun / bc