Three semi-final debutants and one former winner chasing final berth
One former Challenge Cup winner and three teams who are in the semi-final for the first time. Those are the participants in the semi-finals of the Men´s Challenge Cup, where the first leg is taking place this coming weekend.
Sporting CP are the only team who have won the tournament before, while the other three semi-finalists are all breaking new land this weekend.
One of them, AHC Potaissa Turda are even playing their first season in Europe.

JMS Hurry-Up (NED) vs Sporting CP (POR)
Saturday 22. April 20.00 local time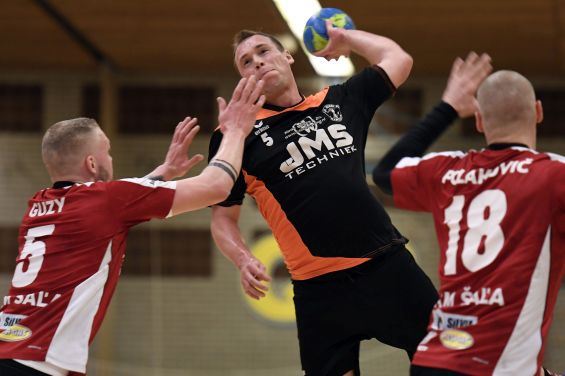 JMS Hurry-Up had a quite troublesome start to their Challenge Cup campaign this season. Entering the tournament in Round 3, the Dutch team had huge problems against Göztepe SK.
The Turkish side won the first leg 22:20 at home, and only be winning by one goal more, 28:25, at home, JMS Hurry-Up made it to the Last 16. Here, they lost as big as 30:19 in Slovakia against MSK Povazska Bystrica, but a 32:19 win at home sent them on to the quarter-finals.
In that round, things went considerably smoother for the team from Emmen.
After winning 28:24 at home against another Slovakian opponent, HKM Sala, JMS Hurry-Up went to Slovakia to win even clearer, 38:32.
There is no doubt that their opponents mean business this season.
Sporting, who won the Challenge Cup in the 2009-10 season and who were in the EHF Cup quarter-final in 2013-14, have simply won all their matches in the Challenge Cup this season, away as well as at home.
With players such as Carlos Ruesga, Ivan Nikcevic and Janko Bozovic, this is really no wonder, and there is no doubt that JMS Hurry-Up are in for a tough challenge already in their home game Saturday night in the Sporthal Angelslo in Emmen.

Valur (ISL) vs AHC Potaissa Turda (ROU)
Saturday 22. April 18.00 local time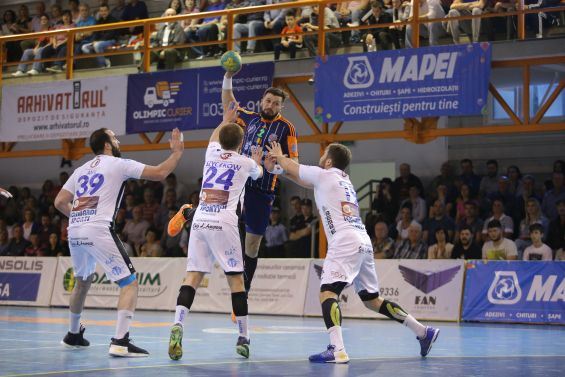 Given the fact that Potaissa Turda are debutants in Europe this season, it is no surprise that Valur have the proudest European history of those two teams.
In fact, the Icelandic club has been in the EHF Champions League no less than five times.
Back in the 90ties, Valur were in the Champions League four times in succession, but their latest appearance in the finest club tournament is as far back as the 2007-08 season, where they reached the group phase.
This season, Valur have actually been rather fortunate to get as far as the semi-final.
In the Last 16 tie against RK Partizan 1949 from Montenegro, they only managed to proceed through away goals after two draws.
In the quarter-finals against Serbian HC Sloga Pozega, they left much less doubt, winning both matches by three goals.
In their maiden voyage in Europe, Turday were actually on the edge of being eliminated already in the Last 16, as they lost 29:28 at home to Handball Esch.
However, a 31:27 win in Luxembourg sent the Romanian side on to the quarter-finals an two further close matches against another opponent from Luxembourg.
Despite having the home advantage in the double header against HB Dudelange, Turday had to be content with two narrow wins, 32:29 and 36:35.
The outcome of their long journey to Iceland will become known Saturday night.
Photo: AHC Potaissa Turda, Boudewijn Benting

Author: Peter Bruun / br