26.03.2017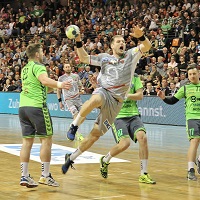 DAY REVIEW: As the hosts, Frisch Auf Göppingen have gone through to the LIQUI MOLY EHF Cup Finals, while Füchse won their group and qualified for the quarter-finals.

25.03.2017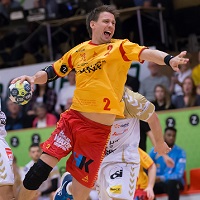 DAY REVIEW: SC Magdeburg are the only team completely sure to reach the quarter-finals after Saturday's Men's EHF Cup matches.

24.03.2017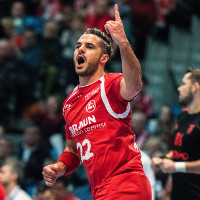 ROUND PREVIEW: The first quarter-finalists in the Men's EHF Cup will be found in the second last round of the group phase this weekend. Frisch Auf Göppingen may even qualify directly for the LIQUI MOLY EHF CUP FINALS, of which the German club is organiser.

22.03.2017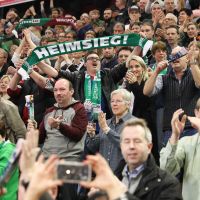 NEWS REPORT: Fans can secure now their places in the EWS Arena for one of this season's highlights

21.03.2017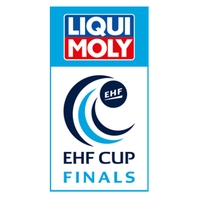 PRESS RELEASE: New title sponsor for Men's EHF Cup Finals announced ahead of start of ticket sales for the event to be played in Göppingen on 20/21 May 2017

12.03.2017

DAY REVIEW: Two of Sunday's three Men's EHF Cup matches ended in double-digit victories for the home teams, while Füchse got a useful away win.

11.03.2017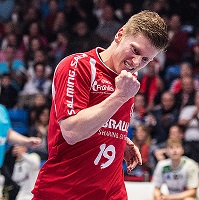 DAY REVIEW: MT Melsungen avenged their defeat against Anaitasuna last weekend with a clear home win, while Grundfos Tatabanya took their second successive victory against KIF Kolding Kobenhavn in the Men's EHF Cup on Saturday.

08.03.2017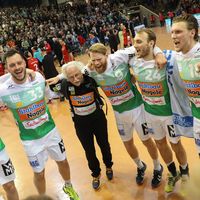 MATCH REVIEW: Frisch Aug Göppingen got their fourth win in four group matches with an eight goal victory at home against HC Midtjylland.