11.03.2017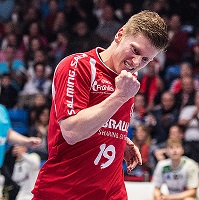 DAY REVIEW: MT Melsungen avenged their defeat against Anaitasuna last weekend with a clear home win, while Grundfos Tatabanya took their second successive victory against KIF Kolding Kobenhavn in the Men's EHF Cup on Saturday.
07.03.2017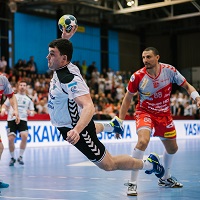 ROUND PREVIEW: All teams in the various groups of the Men's EHF Cup Group Phase have met each other once, and now prepare for the second-leg clashes with the first match of the week on Wednesday.
04.03.2017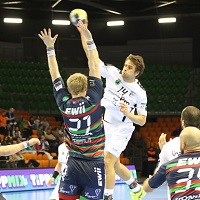 EHF CUP REVIEW: KIF Kolding Kobenhavn and MT Melsungen suffer first defeats, while Porto claim first win of the Men's EHF Cup Group Phase on Saturday.
18.02.2017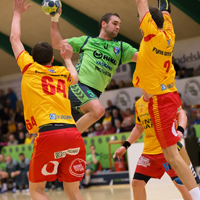 DAY REVIEW: GOG took their second successive win, while KIF Kolding Kobenhavn and S.L. Benfica earned their first victories in Saturday's Men's EHF Cup matches.