Ferenc Ilyés, Tatabánya's link between generations
After playing 213 matches in the Hungarian national jersey, being a crucial player for MOL-Pick Szeged, Telekom Veszprém HC, TBV Lemgo and Wisla Plock, he joined Grundfos Tatabánya three years ago to be the experienced one, to teach the youngsters and build a bridge between the staff and the players.
Ferenc Ilyés can be a perfect example for athletes after the age of 35.
The player nicknamed 'Feci' was born in Odorheiu Secuiesc, Romania, and started to play handball early. At the age of 19 Szeged bought him, then the great story in Hungary began.
The 198-cm tall left back became the main asset both in defence and attack for the clubs where he played and for the Hungarian national team. In the last almost 20 years, he won the domestic championship and cup multiple times just as the EHF Cup twice and the EHF Cup Winners' Cup once. With the national team he finished 4th place at the Olympics twice (2004, 2012).
Using knowledge and experience
Ilyés might be over his zenith, however he can teach a great lesson to every athlete in the same role how to use the knowledge and the experience in order to be still effective both on and off the court.
Leader both in defence and in the heads
"I am now mostly on the court in defence. I try to guide my teammates with my voice and I really enjoy it. Both the staff members and the players listen to me. I am a kind of link between them," Ilyés said. "The staff, led by Vladan Matic, pays attention when I need to say something. It is a great feeling. I hope that I can teach everything that I learnt during my career and still provide my best."
In the Men's EHF Cup, Tatabánya gathered two points from two rounds. They host TSV Hannover-Burgdorf on Sunday (at 13:00 CET, live on ehfTV.com) in what could be a vital match for the outcome of Group B.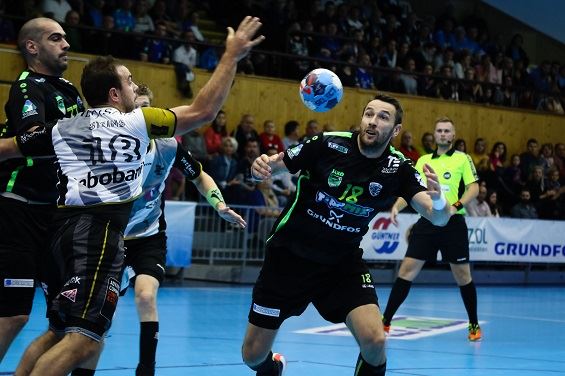 "The loss against RK Nexe indisposed the squad. Even in the first half of the next match I could feel that something was wrong in the heads," Ilyés said. "I had the chance to talk with the team in order to put everything behind our backs and focus on the very next challenge. We would like to advance from the group phase and for that we cannot lose more points at home."
In the national league, Tatabánya are third behind the two Hungarian powerhouses, Szeged and Veszprém, mostly thanks to the best defence of the whole league.
"In the local championship we are aware that the two big clubs are untouchable, but we like surprises," he added. "We are on the right track and the management's ambition is to put together the strongest line-up from available Hungarian players."
Thinking ahead while being still active
Ilyés was asked by the Hungarian Handball Federation to become vice-president, responsible for Hungarian handball beyond borders.
"I was very pleased when the federation contacted me. As a Székely, I know how important handball is for Hungarians abroad. I started the work immediately and now I am glad that there are more than 300 young and talented children as members of Székelyland's Handball Academy in my hometown," he said.
"I always share my experiences, know-how and observations on the next moves. Together with the federation, we teach not only the players but the coaches, and the management as well. The plan is to develop and establish another academy abroad, close to Hungary."
Living proof with objectives
"I have not planned what to do after my retirement. The role at the Hungarian federation is great but I still have some time to think. I concentrate only on the very next step which is to get beyond Group B in the EHF Cup."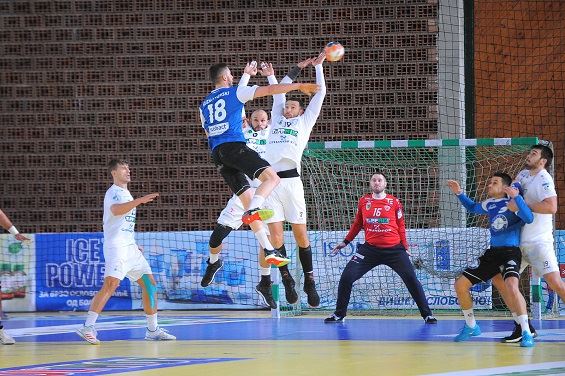 For Ilyés, preparing for a handball match remains a great feeling.
"For me, it means more time for putting everything where it needs to be in my head than being physically ready," he said. "When I am done, I try to share my thoughts and remarks. But it is still a great feeling to prepare for a game, even nowadays. I can be excited and sometimes jittery previous to a clash."
Ilyés also knows how to draw strength. As he won many titles, scored uncountable goals and experienced a lot of great battles, he is aware of using those moments.
"Everybody was surprised, even me"
"One of my favourite moments in my whole career was when we won the EHF Cup with Szeged in the 2013/14 season against Montpellier. This was one of my best games ever. Everything I touched turned into gold," he said, before recalling a famous moment: "So, I wanted to pass to Zubai behind my back around seven metres away from the post but somehow the ball bumped on my buttocks and ended in Omeyer's net. Everybody was surprised, even me. This story always comes up and makes me smile and I was glad to share this victory with one of my best friends from handball, Attila Vadkerti, Roland Mikler and Szabolcs Zubai."
The way Ferenc Ilyés controls his career on and off the court could be a good example for everybody on the highest level in any sport.
While the EHF has launched a campaign to promote women's handball and to help them start building a career after their playing career ended, 'Feci' could be one of the ambassadors if a similar campaign started for men.
Author: Béla Müller / ew