Tasty Austrian tie opens Women's EHF Cup season
Unlike the men's competition, the Women's EHF Cup 2019/20 is not bound to get a different winner compared to last season.
Siófok KC, who won the trophy in style, will defend their title. However, the Hungarian side will enter the competition this season only in Qualification Round 3.
A total of 32 other teams will start in Qualification Round 1. Seven pairings will be carried out as double-headers next weekend (13-15 September) so 18 teams will take the courts this weekend to open the competition.
Austrian rivalry taken to European level
In Austria, four-time EHF Champions League winners Hypo Niederösterreich will face domestic rivals WAT Atzgersdorf on Saturday in what promises to be a tasty encounter. The match starts at 15:05 local time and will be streamed live on ehfTV.com.
WAT defeated Hypo in the two-leg final of the Austrian league last season, ending Hypo's unprecedented streak of 42 straight national championships as they had won the title every single season since 1976/77.
Hypo will be fired up to host WAT on Saturday, with the return match in Atzgersdorf scheduled for 14 September.
Seven double-headers
This weekend, seven duels will be double-headers. The round will start on Friday in Reykjavik, where the local side Valur are to face Sweden's Skuru - and the two teams will play each other again two days later.
Another Swedish team, Höör, hope to reach the group phase again: they did so in 2017/18 but failed to repeat the feat the following season. Höör will start the new campaign with two matches on home court against Switzerland's Brühl, scheduled for Saturday and Sunday.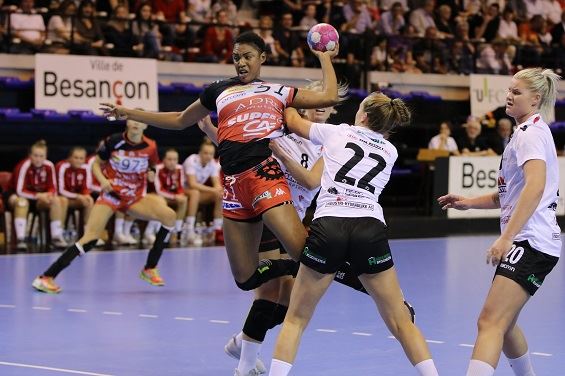 On the same days, the EHF Cup champions from 2017, Craiova, will also enter the competition. The Romanian team coached by Bogdan Burcea hope to go far again, and their first rival is Salerno from Italy.
From Challenge Cup to EHF Cup
Two teams from the former Soviet Union are scheduled to meet twice in Lviv, as the Ukrainian champions Galychanka will play against Azeryol from Azerbaijan.
A double-header in Kwintsheul in the Netherlands will feature two sides that have been playing in the Challenge Cup in each of the past five seasons: Quintus reached the semi-final there twice, including last season, making them favourites against Finland's HIFK, who have never made it past Qualification Round 3.
Bayer only German team in Round 1
The only German representative in Round 1 is Bayer, who make their comeback to a European Cup competition after a five-year break. The 'Werkselfen' are expected to have the upper hand against Cypriot side Latsia Nicosia in the games played in two different German towns - Bottrop on Saturday and Leverkusen on Sunday.
Like the tie with the Austrian teams, there is another pairing that will be played over two weekends: French side Besancon, who made it to the group phase last season, will play Colegio de Gaia with the first leg scheduled in Portugal on Saturday. This match starts at 19:00 hrs local time and will be streamed live on ehfTV.com.
Author: Sergey Nikolaev / ew