Away-goal rule sends Sabac through in Men's EHF Cup
In the opening weekend of the European Cup season 2019/20, RK Metaloplastika Sabac and Handball Esch have become the first two teams to advance from Men's EHF Cup Qualification Round 1.
Both teams won their double-headers last weekend, but while Esch had easy wins over B.S.B. Batumi, Sabac only made it thanks to the away-goal rule.
The Serbian team travelled to Turkey for their duels with Besiktas Aygaz. As both legs ended in a draw for an overall 49:49 result, Sabac were the lucky ones as they had scored one goal more (25 vs 24) in what was technically their away game.
The first leg Friday, which was formally Besiktas' home match, was a close affair with only one or two goals separating the teams all the way, and after 11:11 at half-time, the match ended in 25:25.
The second leg Saturday was dominated by Sabac for most parts of the game, and they led 14:11 at the break. However, Besiktas caught up in the second half and the scoreboard displayed 24:24 at the final buzzer.
In the next round, Sabac will be up against Slovenian side RK Gorenje Velenje.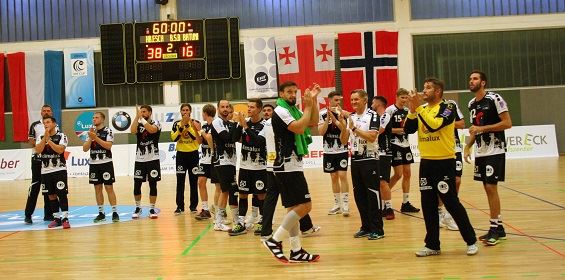 No problems for Esch
Contrary to Sabac's adventures, Handball Esch easily came out on top of the only other double-header last weekend.
The team from Luxembourg had absolutely no problems at home against B. S. B. Batumi from Georgia. The tie was basically decided after the first leg Saturday, when Esch led 17:5 at half-time on their way to a 38:16 victory.
Esch added another huge win in the second leg Sunday, winning by 20 goals, 42:22 (20:9).
For the next round, Esch can look forward to meeting KS Azoty-Pulawy SA from Poland, who were in the group phase for the first time last season.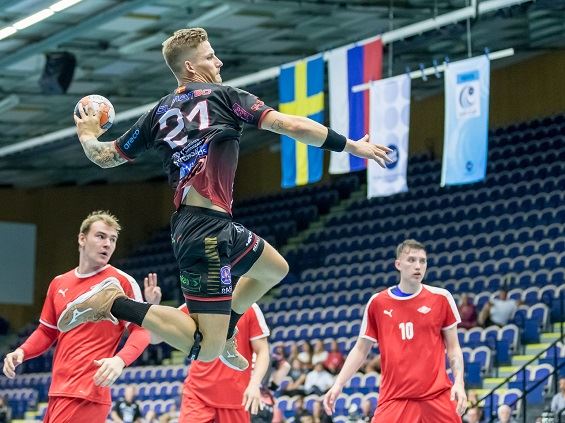 Hard have every chance despite defeat
Despite an opening defeat in Italy against SSV Bozen Loacker Volksbank, ALPLA HC Hard seem to have a decent chance to proceed to the second round.
After an 11:10 lead for the Austrian visitors at half-time, Bozen ended up with a narrow 24:23 win, which allows Hard to go into Saturday's return at home with confidence.
50 enthusiastic Hard fans, who had made the trip to Italy, provided loud and energetic support for the away team throughout the entire 60 minutes.
"We did not really make our game flow and we missed too many opportunities. In the return match Saturday, we know what we will need to improve," Hard manager Berry Novacic told the club's website after the match.
11 goals from left wing Julian Pratschner were not enough to secure another Austrian team, SG INSIGNIS Handball Westwien, an equally good prospect.
In Belgium, Westwien lost 26:22 against Achilles Bocholt, with the return to be played in Austria on Saturday. Things could have been worse for Westwien, as Bocholt were leading by six goals several times in the second half.
Qualification Round 1 will be concluded next weekend, when the return leg of nine ties as well as five doube-headers are scheduled.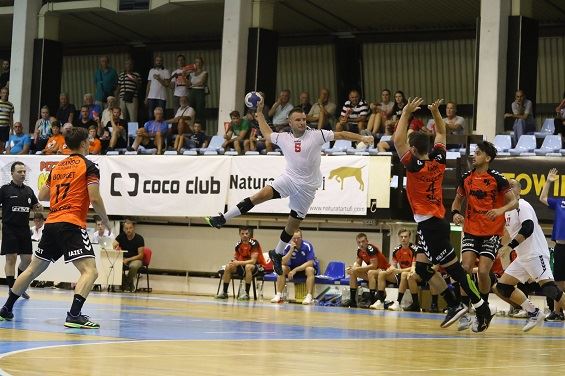 Author: Peter Bruun / ew