Title holders Craiova join the race in Women's EHF Cup
Last season, SCM Craiova started their Women's EHF Cup campaign in Round 3, and they went all the way to lift the trophy. This year, the Romanian side enter the tournament at the same stage this weekend, and obviously they hope to go far again.

To reach the group phase, Craiova need to overcome Borussia Dortmund, which eliminated another Romanian side, H.C. Zalau, in the previous round. The first leg will be played in Germany on Sunday afternoon.

"We know the rivals, as Zalau have played them this season," Craiova coach Bogdan Burcea said. "I don't think that playing the second match at home will give us any advantage, it's not a criterion."

Four Danish teams to start at home

A total of 24 clubs from 12 different countries will participate in Round 3. The 12 winners advance to the group phase, where they will be joined by the four teams that finished bottom of their respective groups in the Women's EHF Champions League Group Matches.

In Round 3, Denmark has the biggest number of teams - four, and all of them will play their first leg matches at home.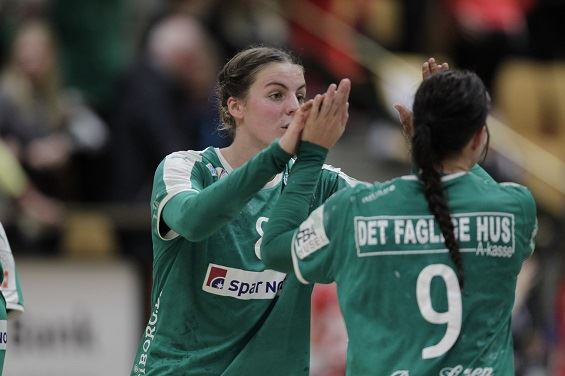 Viborg HK, which started the competition in Round 1 and eliminated Galytchanka and Buxtehuder, will face ZORK Jagodina on Saturday at 16:00 CET (live on ehfTV.com)
The Serbian team took part in one of the EHF Champions League Qualification Tournaments in September but failed to reach the group matches.

Also on Saturday, Team Esbjerg will host Paris 92 from France, and Herning-Ikast Handbold are scheduled to play against SCM Ramnicu Valcea of Romania.

And on Sunday, Nykøbing Falster Håndbold face an exciting Nordic derby as they host H 65 Höörs HK from Sweden.

Russian sides hope to go far

Russia will be represented by three teams, including former champions Zvezda Zvenigorod and Lada Togliatti. Just like the Danish clubs, all Russian teams start Round 3 with home matches this weekend.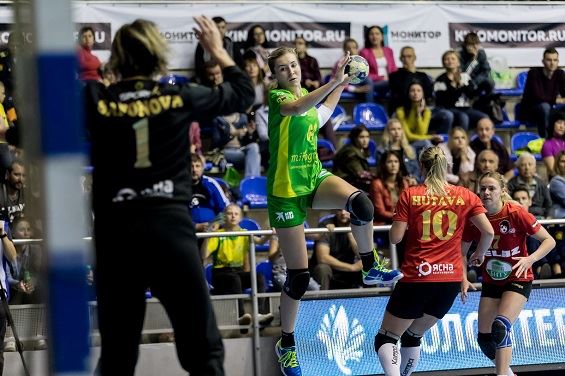 Lada were seen by many as favourites last season but they were upset by eventual champions Craiova in the quarter-final. Now they strive for a better result, but their immediate goal is to reach the group stage at the expense of Hungary's Siófok KC.
The first leg of this exciting clash is scheduled for Saturday at 13:00 CET (live on ehfTV.com).

"We were not lucky with the draw, as Siófok are probably the strongest rival we could get. It's not the best schedule to play the first leg at home, but hopefully we are still the favourites," Lada captain Daria Dmitrieva said.

Also on Saturday, Zvezda will host SC Magura Cisnadie of Romania, with the thow-off at 15:00 CET (live on ehfTV.com), and the following day the third Russian contender, Kuban, are set to play Mecalia Atletico Guardes of Spain at 14:00 CET (live on ehfTV.com).

In other matches featured on EHF's official livestreaming portal, Hungary's DKKA Dunaujvaros KA host Spain's Super Amara Bera Bera on Saturday at 17:00 CET (live on ehfTV.com), and Poland's MKS Perla Lublin take on France's E.S Besancon Feminin on Saturday at 18:00 CET (live on ehfTV.com).
Author: Sergey Nikolaev / ew