28 teams eye place in Women's EHF Cup Round 2
A week after the men threw off the new European Cup season, the Women's EHF Cup 2018/19 will also get underway this Saturday and Sunday.

Just like in the two previous seasons, three qualifying rounds will be played to determine the 16 teams for the group phase, which will take place early 2019. Qualification Round 1 features 28 teams, who are going to battle it out for 14 tickets to the next round.

Nine ties, involving 18 teams, will be played as doubleheaders next week, so 10 teams will start their European adventures this weekend

Issy Paris to play both legs against Metalurg in Skopje

Issy Paris Hand, who participated in the EHF Cup Group Phase last season and were close to progressing to the quarter-final, now have to start from the earliest stage. They will face Macedonian side Metalurg in Round 1, with both legs to be played in Skopje this weekend.

Issy lost some important players during the summer, as Lois Abbingh moved to Rostov-Don and goalkeeper Silje Solberg joined Siofok. On the other hand, their only signing Lucie Satrapova, who arrived from Kristianstad, seems to be adjusting well. The French side, coached by Arnaud Gandais, seems to be favourite against Metalurg, which suffered two heavy defeats against Malaga in qualification for the Challenge Cup last season. If Issy go through, they will face fellow French side Nantes in Round 2.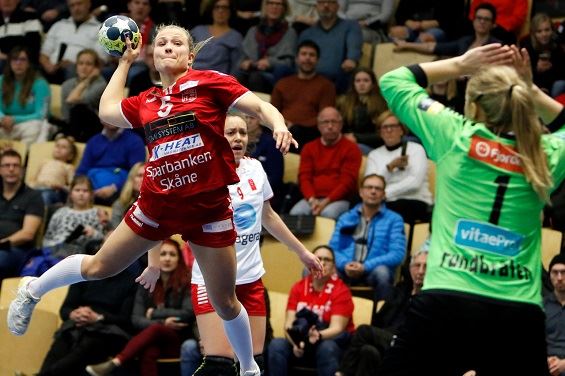 The only other doubleheader this weekend will take place in Michalovce, where the local Slovakian team are hosting OTTO Work Force / VOC Amsterdam on Saturday and Sunday. Michalovce are led by new coach Peter Hatalcik, while VOC hope to improve from last season when they narrowly lost bith legs of the opening qualification round.

Höör face an immediate challenge

Similar to Issy, Höör played in the EHF Cup Group Phase last season but also missed out on the quarter-final. They face an immediate challenge this season, being drawn against Lokomotiva Zagreb, which reached the Challenge Cup Final and Semi-final in last two seasons. The first leg is in Sweden on Saturday, the return leg in Croatia next week Saturday.

Zvezda Zvenigorod, the Women's EHF Champions League 2008 winners, are the only Russian side to start their EHF Cup campaign from scratch. The team have seen a downfall in results in recent years, but now they hope for a comeback. They host Swiss side Zug in the first leg on Saturday.

Elsewhere in the same day, Austrian runners-up and national cup winners Stockerau will play the first leg of their tie against Slavia Praha on home court.
Author: Sergey Nikolaev / ew