Rostov Don and Holstebro heading for semi-finals
Already when the draw for the quarter-finals of the Women's EHF Cup became known, it was a fact that Russia would be represented in the semi-finals, as the country's two representatives in the tournament, Rostov-Don and Astrakhanochka were drawn against each other. Now, it seems pretty clear which of the two teams will go on to the last four.
With a 37:19 at home in the first leg, it is almost impossible to see, how Rostov-Don should be able to miss the semi-final berth.
2,800 spectators in the Palace of Sport in Rostov Don saw the home team under Danish head coach Jan Leslie be ahead 23:9 already at half-time, as the humiliation of the visitors continued, until the score board showed an 18-goal difference which will be virtually impossible for Astrakhanochka to catch up with in the return match.

13 goals from Danish international Ann Grete Norgaard played their part, as the EHF Cup winners from 2013, Team Tvist Holstebro took an almost as big step towards the semi-finals, as they defeated Issy Paris Handball as big as 40:27 in the Graakjaer Arena of Holstebro on Sunday night.
The Danish team took a relatively modest 19:15 lead with them to half-time, but in the last 30 minutes, the difference between the two teams really came on display, and the Danish team seem to be in for a nice trip to Paris for the return match this coming Friday.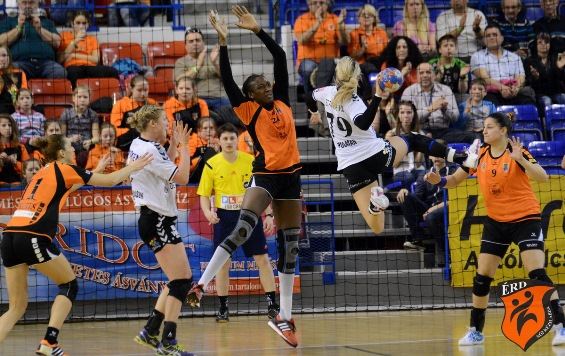 Last season, another Danish team, Team Esbjerg reached the final of the tournament. This is not exactly likely to happen again this year, after the current number one in the Danish league lost as clearly as 28:20 to Érd HC in Hungary on Sunday afternoon.
1,500 spectators in the Érd Arena saw an equal first half which the home team won by a single goal, 14:13. After the break, however, the hosts were dominating and booked an eight-goal win ahead of the return match in Esbjerg this coming weekend.
"Almost never have I seen us make so many technical mistakes as in this match, and we are talking elementary mistakes like dropping the ball on your own foot or catching mistakes. When we got hold of the ball, we missed a lot of huge opportunities," Esbjerg coach Lars Frederiksen said.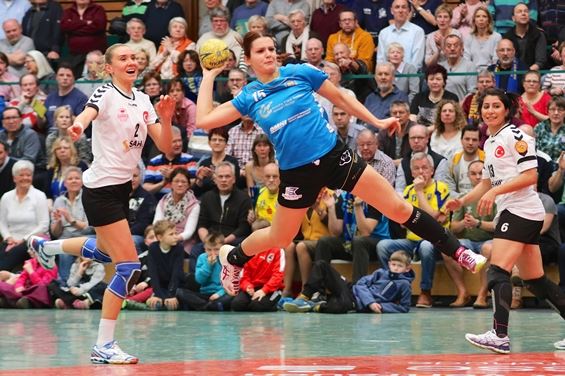 Buxtehuder SV seem to have a good chance to reach the semi-finals, being six goals ahead before going to Turkey to meet Muratpasa Belediye SK in the return match on Saturday.
In the Schulzentrum Hansestrasse in Buxtehude, 1,200 spectators saw the visitors being one goal up, 14:13 at half time, but the hosts managed to win the last 30 minutes by seven goals and take a 31:25 win before the second leg.
Find all the fixtures of the Women's EHF Cup here
Author: Peter Bruun / br