French-Russian duels for lead in Groups A and B
France and Russia have two teams each in the Women's EHF Cup Group Phase, and they all started with hard-fought victories last weekend. Now the direct duels may determine who takes the sole lead in Groups A and B.
In contrast, all three Danish sides opened with defeats, so their goal is to redeem themselves after a frustrating start.
In Round 1 no team scored more than 28 goals or won by more than five goals

Gdynia, coming from the Champions League, are still after their first points of the season

Most's Marketa Jerabkova is top scorer with 14 goals - but is out injured for Round 2
GROUP A
Kuban (RUS) vs Brest Bretagne Handball (FRA)
Sunday 14 January, 16:00 hrs local time, live on ehfTV.com
The ambitious Russian team enjoyed a good start to 2018, beating Randers away from home in their first competitive match of the year.
The game in Denmark was not easy for Kuban, yet thanks to a solid performance in the second half they grabbed two points, boosting their morale prior to an important clash with Brest.
The game with the French side is expected to be tough and exciting as both rivals are regarded to be among the favourites - not only in Group A, but for the whole competition.
Just like Kuban, Brest enjoyed a positive start, clinching their maiden win in the European season following six defeats in the EHF Champions League in autumn.
The game against Craiova was not easy but Brest could enjoy the sweet taste of a European victory after an 11-month drought.
And on Wednesday, the team of coach Laurent Bezeau won once again, this time in their domestic league against Bourg-de-Peage (33:22).
Other Group A match:
SCM Craiova (ROM) vs Randers HK (DEN)
Saturday 13 January, 18:00 hrs local time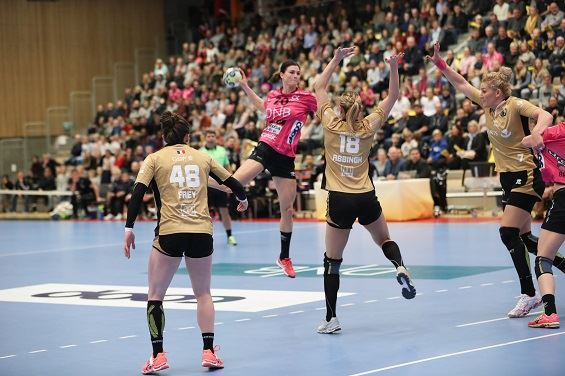 GROUP B
Issy Paris Hand (FRA) vs Handball Club Lada (RUS)
Friday 12 January, 20:30 hrs local time, live on ehfTV.com
While Kuban and Brest meet in Russia, this duel in Group B will take place in France.
The Friday match in Paris opens Round 2 play and promises to become an exciting clash as both sides have started the group stage with victories.
Issy, in particular, left a very good impression as they narrowly beat Vipers in Norway (23:22). Thanks to a solid defence and smart tactical choices, the team of Arnaud Gandais found a way to grab two points against the Norwegian runners-up, who started the season in the EHF Champions League.
Now Issy face another challenge as Lada are a strong and ambitious side.
The Toliatti-based team opened the EHF Cup Group Phase with a win against Koebenhavn, and following their Tuesday victory against Universitet Izhevsk, they continue to lead the Russian league.
However, Lada are still without their head coach Levon Akopyan due to health issues. Currently the team is being coached by his assistant, Aleksandr Khomutov.
Other Group B match:
Koebenhavn Haandbold (DEN) vs Vipers Kristiansand (NOR)
Saturday 13 January, 16:00 hrs local time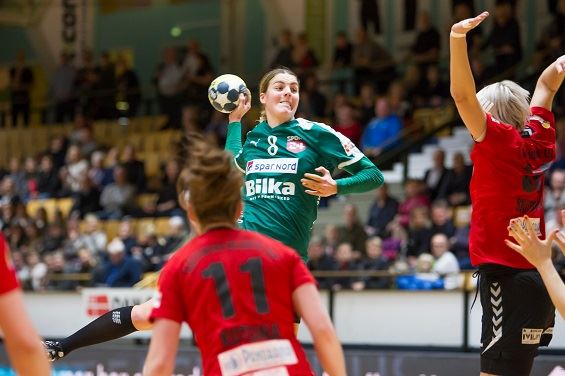 GROUP C
Byasen Handball Elite (NOR) vs Viborg HK (DEN)
Saturday 13 January, 17:00 hrs local time, live on efhTV.com
The two Nordic teams felt quite different emotions last weekend.
Byasen, having come all the way from Qualification Round 1, started the group phase on a positive note. In Poland, they had a clear advantage over Gdynia for most of the game, although the hosts improved in the last part of the match and ultimately reduced the gap to just two goals.
On Wednesday, Byasen earned another away victory, this time in the Norwegian league against Tertnes (21:20), and they are currently ranked sixth.
On the other hand, Viborg were disappointed by their 28:26 home defeat against Turkey's Kastamonu, which had never played on this level before.
The result was one of the biggest surprises in Round 1, and the Danish side had to blame themselves for their poor game and many missed scoring chances.
Another defeat will make qualifying for the quarter-finals a true challenge, so Viborg hope to turn things around in Trondheim.
Other Group C match:
Kastamonu Belediyesi GSK (TUR) vs Vistal Gdynia (POL)
Sunday 14 January, 17:00 hrs local time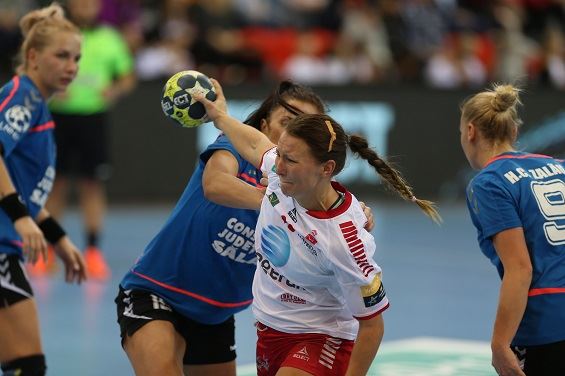 GROUP D
DHK Banik Most (CZE) vs Larvik HK (NOR)
Saturday 13 January, 18:00 hrs local time
For Banik, the start of the year has been unfortunate. In the opening group game with Höör, the Czech team led most of the time. But after left back Marketa Jerabkova, who scored 14 goals in the game, injured her knee in the closing minutes, the Swedish hosts snatched the two points.
"We could not possibly have been more unlucky. The result of the game was affected by a number of unfavourable circumstances. But this is sport, and it is not always fair," said Banik's coach Peter David.
On Wednesday, he had another reason to be annoyed as Banik suffered their second defeat in the Czech league, against Slavia Prague (27:26). And once again, David's team squandered their advantage in the closing minutes.
Jerabkova sat out that domestic league game, and will also not be able to play against Larvik.
As for Larvik, they started their EHF Cup campaign with a deserved victory against Zalau. The five-goal difference did not fully reflect the balance of forces as the Norwegian team had a big advantage before somewhat slacking off after the break.
And now Larvik head to the Czech Republic with the hope of claiming their second straight victory.
Other Group D match:
H.C. Zalau (ROM) vs H 65 Höörs HK (SWE)
Sunday 14 January, 17:00 hrs local time
Author: Sergey Nikolaev / ew