Three teams can claim quarter-final spot
The Women's EHF Cup Group Phase has passed the halfway mark, and all 16 teams have crucial matches ahead of them this weekend.
Round 4 features the same clashes as last week, but the pairings are reversed.
Lada and Kastamonu have a 100-percent record after three games

Vipers and Gdynia are yet to earn their first points

Kastamonu's Serpil Iskenderoglu is the top scorer with 29 goals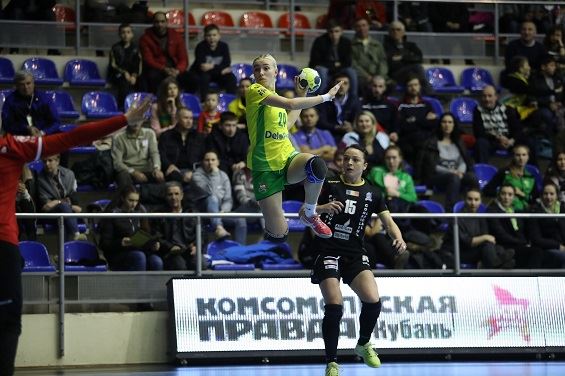 GROUP A
SCM Craiova (ROM) vs Kuban (RUS)
Saturday 27 January, 16:30 hrs local time, live on ehfTV.com
So far, Group A has been the most competitive in the tournament. All four teams have won at least once, yet none of them remain undefeated, so the whole struggle for quarter-final tickets is still to come.
Kuban and Brest now have four points each, which gives them an advantage over Craiova and Randers, level on two points. However, Craiova can reach Kuban this week if they take revenge against the Russian side on home court.
Craiova had a chance to grab points in Krasnodar, where they were in lead for a large part of the match. Yet Kuban showed character and celebrated a 28:26 victory following their second-half comeback.
On Wednesday, the team of Evgenii Trefilov won again, this time against Stavropolye in the Russian league (34:29).
However, during this game Kuban lost their centre back, Lyubov Arishina, who limped off injured. It was not clear if she would be able to play in Craiova.
That would be another blow the Russian team, whose other playmaker, Ksenia Karpacheva, has just put her career on hold due to health problems.
Other Group A match:
Brest Bretagne Handball (FRA) vs Randers HK (DEN)
Sunday 28 January, 17:00 hrs local time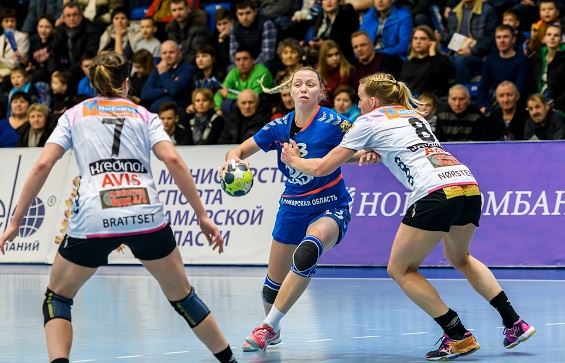 GROUP B
Vipers Kristiansand (NOR) vs Handball Club Lada (RUS)
Saturday 27 January, 17:00 hrs local time, live on ehfTV.com
Following their relegation from the EHF Champions League, Vipers seem to be unable to find consolation in the EHF Cup.
After three matches, they sit bottom of Group B and another defeat will likely end their hopes to go through.
Yet the Norwegian team showed a decent performance last week in Toliatti, despite once again ending up without points (29:24).
Now they look for revenge in Kristiansand and rely on their right back Linn Sulland, who missed the game in Toliatti through injury. But she has recovered and scored seven goals for Vipers in a Norwegian league match against Byasen (23:16).
Lada have so far been quite impressive. Last year, the Russian team narrowly missed a quarter-final spot, but now they seem to have learned their lesson. The fourth victory in a row may secure them a berth in the next round with two matches to go.
However, it took Vipers about 17 hours to get to Toliatti last week, and now Lada are facing the same kind of long and exhausting voyage. It remains to be seen on Saturday whether it will affect the team in a negative way.
Other Group B match:
Issy Paris Hand (FRA) vs Koebenhavn Haandbold (DEN)
Sunday 28 January, 16:00 hrs local time, live on ehfTV.com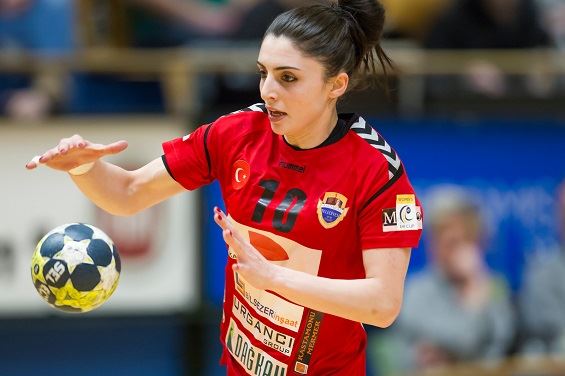 GROUP C
Byasen Handball Elite (NOR) vs Kastamonu Belediyesi GSK (TUR)
Saturday 27 January, 17:00 hrs local time
Prolific attack is the key to success for Kastamonu. In three group matches, they scored 86 goals in total, which is the best result among all teams taking part in the competition.
Centre back Serpil Iskenderoglu, in particular, is the Turkish team's lethal weapon. She was Kastamonu's best scorer in each of three games and currently tops the scoring chart with 29 goals.
Her impact helped the team to beat all three rivals in the group, so now a victory in Trondheim against Byasen will secure Kastamonu's promotion to the next round.
However, the Norwegian side are quite a hard nut to crack. Now third-placed in the group with two points, they fought in Turkey until the last minute, and ultimately lost 30:28.
"It's quite possible to beat Kastamonu at home. It's enough to win by three goals, which may give us an advantage on head-to-head results," said Byasen's head coach Roger Kvannli.
Other Group C match:
Vistal Gdynia (POL) vs Viborg HK (DEN)
Sunday 28 January, 15:00 hrs local time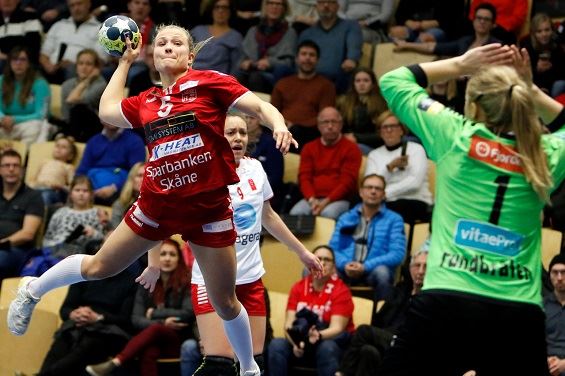 GROUP D
Larvik (NOR) vs H 65 Höörs HK (SWE)
Saturday 27 January, 17:00 hrs local time, live on ehfTV.com
In Group D, Larvik continue to live up to their favourites' status. With just one point dropped and two home games remaining, the Norwegian team, who are still undefeated, have a solid chance for a quarter-final berth – and they may secure it already this weekend.
For Höör, things look more complicated at the moment. The Swedish side are third-placed with just two points, and they have been defeated in two straight matches.
Last week, Larvik won the first edition of the Scandinavian derby 27:25 but Höör should also be praised for fighting hard. However, they could rely on their home crowd and now the match will be played in Norway, which could give an extra advantage to the group leaders.
Yet Höör's head coach Ola Mansson stays optimistic: "Now we must win at least one of the two remaining away games. It will be tough, but I believe in our team."
Other Group D match:
H.C.Zalau (ROM) vs DHK Banik Most (CZE)
Saturday 27 January, 17:00 hrs local time
Author: Sergey Nikolaev / ew