French derby awaits in Women's Challenge Cup Semi-finals
One of the two semi-finals in the Women's Challenge Cup will be an all-French affair after the two French teams left in the competition, Union Mios Biganos-Begles and HAC Handball, overcame their quarter-final opponents on the weekend.
Union Mios Biganos-Begles entered the second leg against DHC Sokol Poruba from Czech Republic with a seven-goal cushion from the first leg.
And even though their home win was not as big as the 31:24 they took in the first match, the 24:22 was more than enough for the French side to comfortably advance.
The second French club, HAC Handball, were leading by eight goals ahead of the second leg, after their 33:25 win in Serbia against WHC "KNJAZ MILOS" – Arandjelovac in the first match.
What followed was a 26:24 at home in Le Havre which 1,000 spectators witnessed in the Docks Oceane.
The second semi-final will be a Polish-Ukrainian affair.
In a double-header in Turkey Pogon Baltica Szczecin from Poland defeated hosts Ardesen GSK 31:28 on Saturday and 31:26 on Sunday to set up a semi-final clash against Galytchanka.
The Ukrainian side had hosted Serbian club ZRK Naisa Nis in another double-header.
Galytchanka put themselves in a great position already on Saturday with a 28:22 victory. On Sunday, their 27:20 win removed all doubts which team would eventually advance to the semi-finals.
The semi-finals will be played on 4/5 and 11/12 April 2015.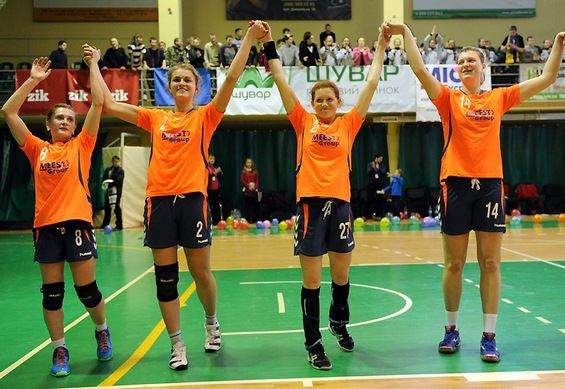 Author: Peter Bruun / ts