Spanish duo leaves RK Zaječar
Failing to qualify for this season's Women's EHF Champions League is starting to take its toll at Serbian champions RK Zaječar, who announced on their website (www.rkzajecar.org.rs) that Spanish right back Marta Mangué and line player Begoña Fernández parted company with the club by mutual consent on Wednesday.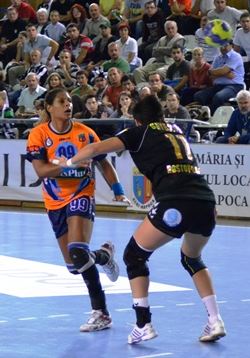 "Regretably, the club has not reached the Champions League and this has reulted in financial detriments as some sponsors have pulled out.
Hence, Spanish internationals Marta Mangué and Begoña Fernández have terminated their contracts with the club by mutual consent and we sincerely wish them all the best in their future endeavours," it said.
"Despite cutting costs, the club still hopes to achieve its objectives in the domestic championship, the regional WHRL league and the Cup Winners' Cup while we also hope to sign two affordable quality players to fill the void."
Zaječar are on course to win their fourth successive Serbian league title, having also claimed three national cups in a row.
But their domestic exploits have been overshadowed by three successive failures to qualify for the EHF Champions League, most recently in this season's preliminary rounds when they were beaten by Russian side Rostov – who were subsequently eliminated by Romania's U Jolidon Cluj.
Still, the club retains a squad which should be strong enough to have another attempt at conquering the WHRL regional league, in which they lost to reigning European champions Budućnost Podgorica in last season's final.
In addition, Zaječar will lock horns with Dinamo Volgograd in the Last 16 of the Cup Winners' Cup, setting up a repeat of last season's quarterfinal clash when the Russian side came out on top.
Apart from pivot Sanja Rajović and left wing Jelena Nišavić, who were part of Serbia's team which finished fourth in this month's EHF EURO 2012 on home court, Zaječar still boasts of a plethora of foreign acquisitions, namely Croatia's Maja Zebić and Aneta Peraica, Spaniards Jessica Alonso and Nuria Benzal, Ukrainian Lilia Gorilskaya, Romanian goalkeeper Teresa Pîslaru and Hungarian right back Anett Sopronyi.
The club is coached by Saša Bošković, who is also in charge of the Serbian national team.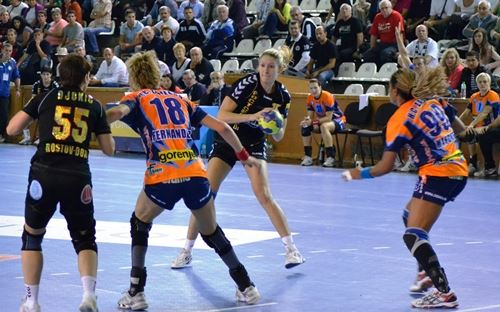 Author: Zoran Milosavljević / br