Midtjylland rely on pace, Fleury on defence
Both teams had the nice feeling of being three goals ahead, as Fleury Loiret Handball and FC Midtjylland met in the first leg of the Cup Winners' Cup last Sunday. The second leg can be watched live on ehfTV.com on Sunday at 15:10 hrs local time.
Midtjylland were leading 10:7 in the first half, and Fleury were in the lead by 20:17 in the second. Still, the match ended with a narrow French 23:22 win which basically makes everything open ahead of the return match in the IBF Arena on Sunday afternoon.
"We are in an okay position, and I really think it is very open," says Midtjylland left wing Fie Woller who could celebrate a nomination for the Danish national team during the week.
"It may end up being close, but we are looking so much forward to playing that match.
"There are several things we can do better against this strong French team. We can improve our attacking play and our counter phase in particular. We must run more with them, than we managed to in France," adds Fie Woller.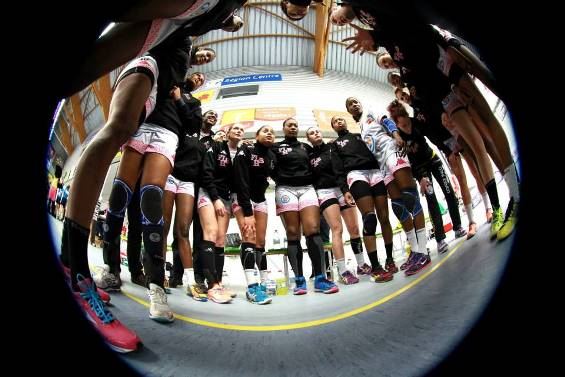 Fleury coach Fred Bougeant find that his team can play without pressure in Ikast.
"Midtjylland have got the pressure now, not us. We know that when the game starts, we are ahead of them, and that they've got to beat us.
"As the game goes on, if there is no advantage for them, I hope the pressure will grow and make them play a little bit worse than usual," Bougeant says.
"We only conceded 22 goals at home, so we want to score at least 23, so that they have to beat us by two goals. It might not seem obvious, but our good defensive home game might be a key factor in this final," sounds Fred Bougeant's analysis.
Author: Peter Bruun, Kevin Domas / br