Füchse close to group phase, after easy win in Slovenia
Füchse Berlin are very close to the group phase of the Men's EHF Cup, the tournament which they won in 2015.
Rk Gorenje Velenje (SLO) vs Füchse Berlin (GER) 24:29, 10:13
Füchse were leading the entire match in Slovenia on Wednesday evening and the Bundesliga team never really seemed to be in trouble.
Füchse got a far better start in the match and were leading 4:0 before Velenje managed to score their first goal in the game, after more than seven minutes.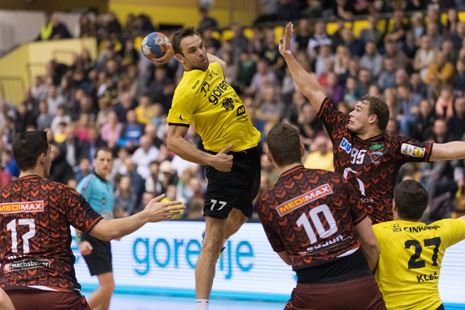 Regardless if Velenje practiced a 5-1 defence or a 6-0 formation, Füchse never had any real trouble creating scoring opportunities and although the home team managed to reduce the score to 6:5, the visitors soon established a clear lead again. After being three goals up at half-time, Füchse continued to dominate the game after the break.
Velenje never got any closer again than being four goals down, while Füchse ran the score up by six goals before winning by five.
The result obviously makes Füchse huge favourites to reach the group phase when the two teams will meet again in the Max-Schmeling-Halle in Berlin.
Author: Peter Bruun/tm