Saint-Raphael break German EHF Cup dominance
Saint-Raphael Var Handball will be in the draw with three German teams for the LIQUID-MOLY EHF Cup Finals following a clear win in Kassel on Saturday night. The aggregate victory sends the French team to the Men's EHF Cup Finals for the first time in four attempts, after they won 30:26 at home in the first match.

• After MT Melsungen keep the first half equal, Saint-Raphael completely dominate the last 30 minutes to finish with a 31:23 win – and an aggregate of 61:49
• Saint-Raphael proceed from the EHF Cup Quarter-finals for the first time in four attempts
• Just like in their first EHF Cup campaign two years ago, Melsungen are eliminated in the quarter-final
• Raphael Caucheteux scores 10 goals for Saint-Raphael, while Michael Müller tallies five for Melsungen

QUARTER-FINAL, SECOND LEG
MT Melsungen (GER) vs Saint-Raphael Var Handball (FRA) 23:31 (15:15)

Saint-Raphael will be the only team from outside Germany in the draw for the LIQUI MOLY EHF Cup Finals. The team from southern France left no doubt about this fact on Saturday night in Rothenbach-Halle, Kassel.

Having won 30:26 at home in the first match, Saint-Raphael won by twice the margin on their opponents' court.
"We're absolutely disappointed. We didn't come into the match despite a sensational crowd and couldn't use our chances. That's not enough at this level of play," said Melsungen captain Müller. "We missed a spark to make our emotions explode. Therefore, it was a well-deserved success for the French team through two matches and we want to wish them all the best for the FINAL4."

The first half was equal, but Saint-Raphael held the initiative, leading 7:4 and 15:13, before the score stood even at half-time. In the last 30 minutes however, Saint-Raphael were clearly in control.
"The most important for us was the first 15 minutes of the game. We prepared especially for that period," said Saint-Raphael coach Joel Da Silva. "When we stayed close Melsungen began to doubt their own strength. That was our match plan and we made it."

The visitors pulled three goals ahead at 19:16 early in the second half, making it hard for Melsungen fans to keep believing in their team's chances of levelling the aggregate score – and things only turned from bad to worse for the home side.

With 13 minutes and 23 seconds left, Melsungen coach Michael Roth called his last time-out. At that point, his team were down 18:23, but the time-out did not help. Saint-Raphael only kept increasing their lead through the remainder of the match.

Caucheteux scored 10 goals on 10 attempts for Saint-Raphael, while Melsungen's top scorer was Müller with five goals.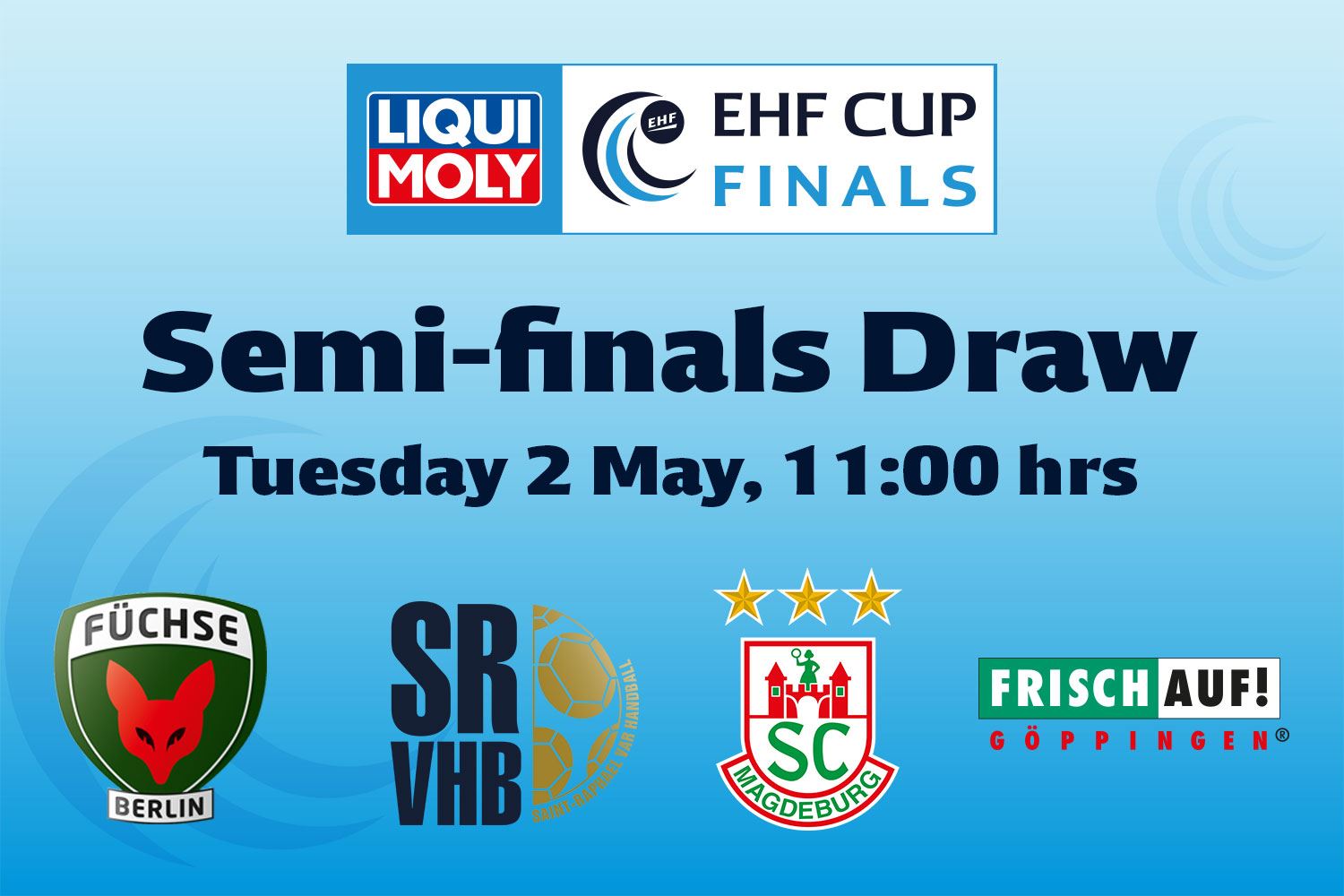 At the draw on Tuesday, Saint-Raphael will be in the bowl together with Füchse Berlin and SC Magdeburg, who both qualified earlier on Saturday, along with organisers Frisch Auf Göppingen.
Author: Peter Bruun / cg