Three clear favourites in Men's EHF Cup Semi-finals
This weekend hosts SC Magdeburg will learn the three teams which will join them for the Ottostadt Magdeburg EHF Cup Finals 2018 on May 19/20.
Before the return matches of the Men's EHF Cup Quarter-finals, three teams seem rather clear favourites to book the trip to Magdeburg.
First of all Saint-Raphael Var Handball, who are 14 goals up against Fraikin BM. Granollers. Also RK Nexe, who have an eight-goal cushion against Füchse Berlin.
Finally, two-time defending champions Frisch Auf Göppingen have the edge after beating Chambéry Savoie Mont Blanc Handball by three goals in France last week.
QUARTER-FINAL, SECOND LEG:
Füchse Berlin (GER) vs RK Nexe (CRO)
Saturday 28 April at 19.00 hrs local time, live on ehfTV.com
The fact that Füchse have been at the EHF Cup Finals three times and won it once - in 2015 - did not help the Bundesliga team in their first quarter-final match against Nexe, who have never been this far in a European Cup competition before.
Partly thanks to an outstanding performance by Austrian goalkeeper Kristian Pilipovic, the Croatian side won the first leg in Nasice 28:20 against a depleted Füchse team, who are obviously under heavy pressure before the return match in the Max-Schmeling-Halle on Saturday.
Füchse's Croatian centre back Drago Vukovic is well aware of the situation of his team.
"It will be extremely difficult to catch up with eight goals in Berlin, but we will obviously do everything to accomplish it after all," he said.
Nexe, however, messed up their dress rehearsal as they lost a domestic play-off match against Zagreb 30:23 on Tuesday.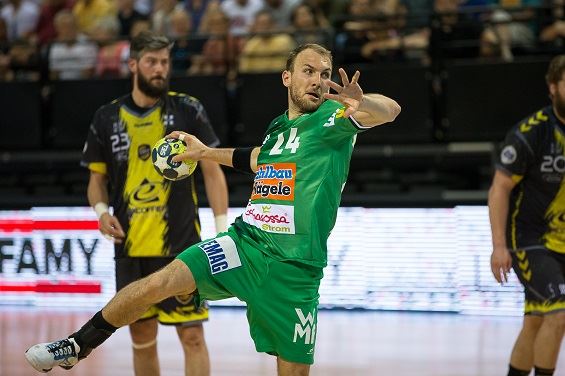 Frisch Auf Göppingen (GER) vs Chambéry Savoie Mont Blanc Handball (FRA)
Sunday 29 April at 17.30 hrs local time, live on ehfTV.com
Having won the trophy in the past two seasons, Göppingen are now defending the narrowest lead of all three quarter-finals. They defeated Chambéry by just three goals, but have the advantage of playing Sunday's second leg at home.
Things could have been worse for Chambéry as they were trailing by eight goals at some point in their home match last weekend. The 2016 finalists still face a mountain to climb if they want to advance.
Yet, Göppingen coach Rolf Brack is cautious ahead of the match in the EWS Arena.
"So far, we have only managed to put ourselves in a favourable position. Proceeding is still something we will have to work for on Sunday," Brack said.
Göppingen lost their last match before Sunday's game against TBV Lemgo (29:27) in the Bundesliga on Thursday.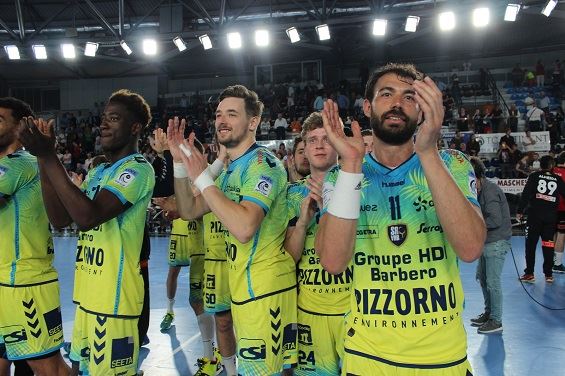 Fraikin BM. Granollers (ESP) vs Saint-Raphael Var Handball (FRA)
Sunday 29 April at 20.00 hrs local time, live on ehfTV.com
Both teams have been at the EHF Cup Finals once before: Granollers were third in 2016, Saint-Raphael finished fourth last year.
But there seems hardly any doubt which of the two sides who will make it to Magdeburg this season: being 14 goals up after the first match at home last Saturday, Saint-Raphael have almost reduced the return match in the Palau d´Esports de Granollers to a formality.
However, Saint-Raphael head coach Joel Da Silva doesn't feel completely sure about his team's ticket for Magdeburg yet, and thinks his team still need at least 23 goals to go trough.
"We will go for a win, however, and to have a good game there," he said.
Author: Peter Bruun / ew