Confident Alingsas target next round in Men's EHF Cup
A three-goal lead might not be enough going into the decisive leg of a European Cup competition. However, this is what Alingsas HK have to work with when they face Rk Gorenje Velenje in Slovenia on Saturday for the second leg in Men's EHF Cup Qualification Round 1.

The former Swedish champions won the home leg 26:23, and Alingsas head coach Mattias Flodman is aware that this is not a big lead.

"The way we played in the second half, we could have won by a couple of goals more. If we can play like that in Slovenia, our chances are good," Flodman said. "We are going down there with the aim of proceeding in the competition. It is as simple as that."

The match between Velenje and Alingsas starts at 20:00 hrs CET and will be streamed live on ehfTV.com.

A three-goal lead is also the buffer RK Zeleznicar Nis have when they go to Luxembourg for the return match against Handball Kaerjeng on Sunday. Nis were up 19:12 at half-time of their home match last week but in the end won only 30:27.
"We know we possess the quality to qualify for the next round"

While Alingsas and Nis are defending three-goals leads, Austrian side SG Insignis Westwien are only one goal up before their visit to the Netherlands, where they play OCI-Lions on Saturday night.

Westwien won the first leg at home 26:25, and manager Conny Wilczynski agrees that reaching the next round will be a challenge.

"A tough game will be awaiting us in Holland. In order to succeed there, we will need to improve compared to our home match. However, we know that we possess the qualities to achieve at least a draw and qualify for the next round," Wilczynski said.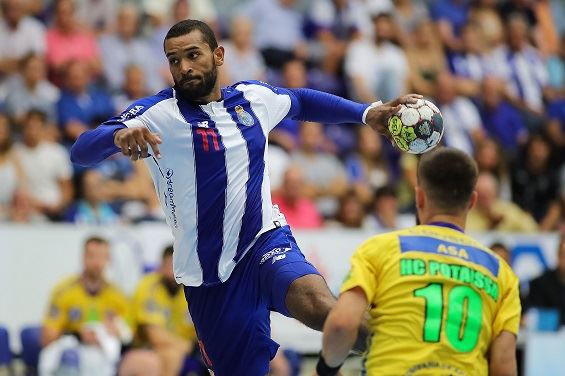 Both Swiss teams in the first round got a draw on away ground in the first leg, which obviously leave Kadetten Schaffhausen and BSV Bern with good chances to qualify for Round 2.

Sunday afternoon, Schaffhausen host RD Koper after their 25:25 draw last weekend. And on Saturday evening, BSV Bern will try to turn the 26:26 against Pölvi Serviti from the first match in Estonia into an aggregate victory.

Another doubleheader has been scheduled for this weekend

Elsewhere, the return match between last season's Challenge Cup winners AHC Potaissa Turda and Futebol de Clube do Porto looks like a formality after Porto won the first leg 41:21. The return leg in Romania starts Saturday at 17:00 CET and will be streamed live on ehfTV.com.

While one team (Talent M.A.T. Plzen of Czech Republic) has already qualified for Round 2 following a doubleheader last week, another doubleheader has been scheduled for this weekend. B.S.B. Batumi of Belarus are traveling to Pejä in Kosovo to meet KB Besa Famgas for two matches on Saturday and Sunday, respectively.
Author: Peter Bruun / ew