Lunde: "When we play well, we play really well"
When Vipers Kristiansand and CSM Craiova meet in the Women's EHF Cup Final on Saturday in Norway and next week Friday in Romania, it will be the first European final for both teams.

But it will not be the first final for all players involved - most notably for Vipers' Katrine Lunde.

Having won everything worth winning in women's handball, the 38-year-old Norwegian international has the chance to win the EHF Cup for the second year in succession.

Last year, the goalkeeper won the competition with Rostov-Don of Russia. This season, she can repeat the achievement after returning home to Norway and the town, where she was born and raised.

"Of course, it is a special feeling to have the chance to win the tournament for the second year in a row and with a new club, but I am just happy that we have made it this far," Lunde says. "I think we have done well in the EHF Cup after joining from the Champions League, so I think we deserve to be where we are."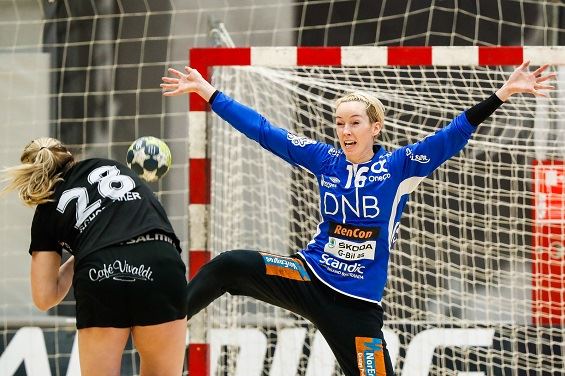 Lunde won the Women's EHF Champions League four times – twice with Viborg HK of Denmark and twice with Györi Audi ETO KC of Hungary. Also, she won two Olympic gold medals with Norway, the World Championship once and the EHF EURO four times.

How big is winning the EHF Cup to her?

"It is the tournament I am playing at the moment, so it is the tournament I want to win," she says. "We started in the Champions League this season, but as we were a new team with many players who had not been there before, we did not make it as far is we would have liked to. We joined the EHF Cup and now we obviously want to go all the way."

Writing Norwegian history

Returning to Norway from her long foreign adventures has been like a real homecoming to her. Lunde is back in the town of her childhood and early youth and playing again for the club where it all started.

"Coming home has been really great, and it has been particularly nice to play with my sister (Kristine Lunde Borgersen) again, who has been playing again this season due to our playmaker Marta Tomac's injury. I have really enjoyed playing with her again. Being reunited with my family has also been really nice," the goalkeeper says.
Vipers have already written Norwegian handball history this season as the club from Southern Norway has won their maiden title in the 'Seriemesterskabet,' the domestic league, breaking the dominance from Larvik, which had won the title in each of the previous 13 years.

"It was fantastic and very special to win the league, but I am not sure that Vipers are now the new top team in Norway permanently," Lunde says. "What Larvik have achieved over the years is very impressive and will be hard to copy. But we will be playing Champions League again next season and I am looking very much forward to that."

The second year in Europe's top-flight competition will see Vipers do better than this season, Lunde expects.

"We have got our new players integrated and we have gathered more experience," she says. "No matter how good your players are, you need experience to do well on international top level. I think we got a lot of that during this season."

Expecting tough finals

But first, Lunde and Vipers are looking forward to the EHF Cup Final against SCM Craiova. The first leg takes place in the Aquarama of Kristiansand on Saturday at 17:00 hrs (live on ehfTV.com).

The second leg will be played in Romania on Friday, 11 May at 18:30 hrs (live on ehfTV.com).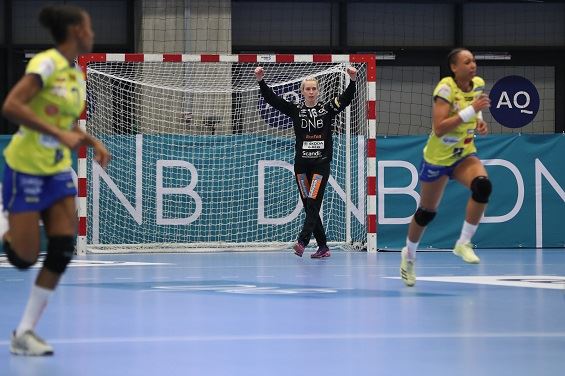 Just like Vipers, Craiova are in their first European final ever. But the Romanian side have been the only team to defeat EHF FINAL4 contender CSM Bucuresti in the domestic league this season.

"I expect two very tough finals. It will be particularly tough to go to Romania for the second leg," Lunde says. "Therefore, we will not only need a good result in our home game, but we will also need to be very focused in both matches."

The goalkeeper is confident that Vipers have a good chance to lift the trophy if they can play their best game during 120 minutes: "When we play well, we play really well."
Author: Peter Bruun / ew