Craiova and Viborg have sights on EHF Cup Final
Following their one-goal away win against Kastamonu, Craiova seem in a favourable position to secure their place in the Women's EHF Cup Final in the second leg of their semi-final on Saturday.
In the Scandinavian derby between Vipers and Viborg, also on Saturday, the home team will try to make up a three-goal disadvantage from the first leg.
Craiova are the first team to win at Kastamonu this season

Viborg play their sixth match against a Norwegian team this campaign

Viborg's Ann Grete Nørgaard is the competition's top scorer with 59 goals

Vipers' Linn Jorum Sulland is third in the scoring chart with 53 goals
SEMI-FINAL, SECOND LEG:
SCM Craiova (ROM) vs Kastamonu Belediyesi GSK (TUR)
Saturday 14 April, 18:00 hrs local time, live on ehfTV.com
Kastamonu took an early lead and looked like the favourites to win the first leg at home but Craiova pulled off a surprising comeback and won 23:22, which gives the Romanian side a good opportunity to progress to the final.
However, they are anything but euphoric and try to look at things realistically.
"To reach the final we have to continue our good work and to tackle the opponent from the opening minute, just like we did it away," SCM coach Bogdan Burcea said.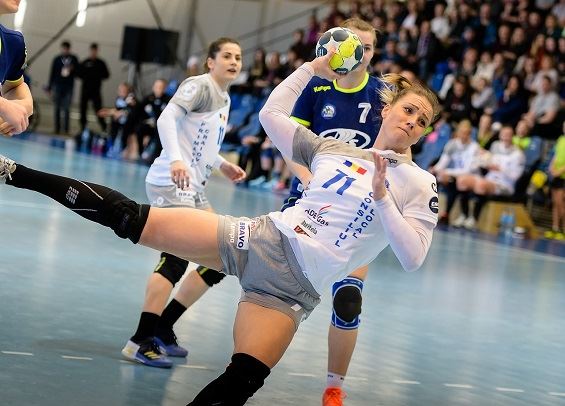 And his words were seconded by left wing Valentina Ardean-Elisei.
"I like to go step by step. We still have 60 minutes to play, and we need to stay focused during these 60 minutes if we want to reach the final," she said.
For Kastamonu, the first home defeat in the current European campaign was a blow. Yet the Turkish team do not give up their hope to go through.
"Losing the first leg doesn't mean that it's all over," coach Hakan Gunal said. "It will be harder in Romania, but my hope is still there. I trust myself, my team and I know that we have the power to beat Craiova."
Vipers Kristiansand (NOR) vs Viborg HK (DEN)
Saturday 14 April, 16:00 hrs local time, live on ehfTV.com
The Scandinavian duel seems still wide open after the first leg, where Viborg beat Vipers at home by three goals (34:31).
For the Danish side, it was the fifth victory in as many matches against Norwegian opposition during this season, and they hope to continue this series in Kristiansand.
"I think we are prepared for the pressure which we will certainly feel in Norway," Viborg coach Allan Heine said. "When we play under great pressure with a large audience against us, we show a good game in nine out of 10 matches."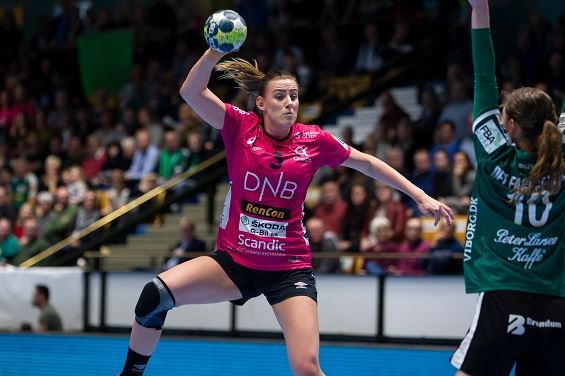 At home, the Danish team showed some brilliance in attack, with two players having special impact: Kristina Jörgensen scored 11 goals, while Ann Grete Nørgaard netted eight times and took the lead in the competition's scoring chart with 59 goals.
Vipers' Linn Jorum Sulland, who netted seven times in Viborg, is currently third in that list with 53 goals, so the match in Kristiansand promises another spectacular duel between two of the competition's best scorers.
But the Norwegian team also realise that they need to improve their defence if they want to reach the final.
"I guarantee that we will be better defensively. We will do our job and solve some small things," Vipers coach Kenneth Gabrielsen said.
Author: Sergey Nikolaev / ew