"In all aspects, Magdeburg did a great job"
The Ottostadt Magdeburg EHF Cup Finals are history after Füchse Berlin were celebrated as the new title holders on Sunday night – and though hosts SC Magdeburg did not make it to the final after their semi defeat against Saint-Raphael, the atmosphere on the last day was brilliant.

More than 6,000 fans came to support the four teams – and the event was not only a success in terms of public appeal, as both SC Magdeburg and EHF Marketing underline in their conclusions.

"We wanted to be a perfect host, and judging from the feedback of the teams, fans and the EHF, we have reached this goal," said Marc-Henrik Schmedt, managing director of SC Magdeburg. "Thanks to the support of the city of Magdeburg, the EHF, our partners and many volunteers, we could organise an event like this. I am proud of the way we worked and that, from the financial perspective, we did not have a minus in the final balance."

For the future, Schmedt hopes that Magdeburg will qualify for the EHF Cup again, as the club can apply to host the EHF Cup Finals in this case.

From the sporting side, the managing director was disappointed, but: "We can be proud of the development of our team. This season, we were part of two semi-finals, in the EHF Cup and the German Cup, and in the Bundesliga we are still among the best four teams. Little things were missing to be better, but we are on the right path to have a successful future ahead."

A city that lives and breathes handball

David Szlezak, managing director of EHF Marketing GmbH, was very satisfied with the organisation and cooperation with SC Magdeburg: "The club worked very professionally, but still with a lot of heart, blood, sweat and tears. Like in Göppingen in 2017, we were in a city that lives and breathes handball. It was a really great event in GETEC Arena."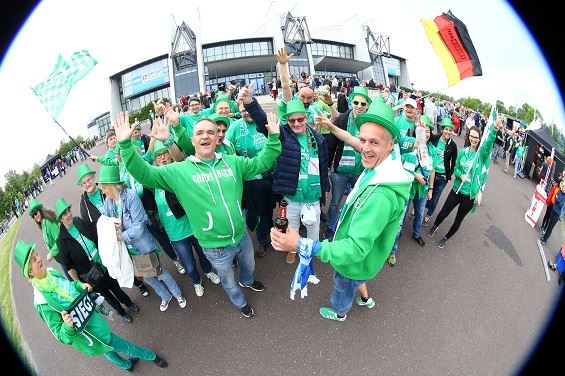 Right after the 2017 edition in Göppingen, SC Magdeburg started their plan to host this event, then bid for it and were awarded as hosts of the Ottostadt Magdeburg EHF Cup Finals.

"Through the whole process, it was a great cooperation with all people at Magdeburg involved," said Szlezak.

"Even when the hosts missed the finals, the fans came to the arena. The club can be proud of their fans and what, in general, it has achieved through this organisation. When I was a player in the Bundesliga, it was always something special to play at this arena – now it is the same."

In general, Szlezak is sure the future of the EHF Cup Finals is positive: "When you see the last three events in Nantes, Göppingen and Magdeburg, you could recognise that both the EHF and organisers invested a lot to improve the tournament, which is growing step by step. Now we are on the way to find a major international sponsorship partner for the EHF Cup, as we are sure that this competition has great potential for the future.

"The EHF Cup Finals in Magdeburg have proved that it is the best solution to award one of the participating teams with the organisation, as this creates huge fan interest right from the start. In all aspects, Magdeburg did a great job."

The Ottostadt Magdeburg EHF Cup Finals were broadcast live in 14 countries and all matches and highlights of the action were streamed live on ehfTV.com.
Author: Björn Pazen / cg