Lunde: First and last European title with Rostov would mean a lot
Being three goals up after their 28:25 win in Ludwigsburg, Germany, on Sunday, Rostov-Don are very close to winning the Women´s EHF Cup this season.
Their away win against SG BBM Bietigheim in the first leg of the final makes them clear favourites ahead of the home game on Saturday afternoon.
"I guess you can say we are favourites, but in fact we did not play very well in the first match, especially not in the first half, and actually, the game was a bit messy' from both sides," Rostov-Don's Norwegian goalkeeper tells eurohandball.com.
"I am sure we can do better at home. Winning the EHF Cup would certainly mean a lot to us, as that would be the first European title in the history of the club," Lunde adds. "This way, we would set another milestone in our history."
The question is if winning the EHF Cup can compensate in full for Rostov-Don´s disappointing Women´s EHF Champions League campaign. The Russian side were sent out after the group matches, winning just one game in Group C.
"We have put that behind us long ago. Now that we are in the EHF Cup final, we absolutely want to win it," says Lunde.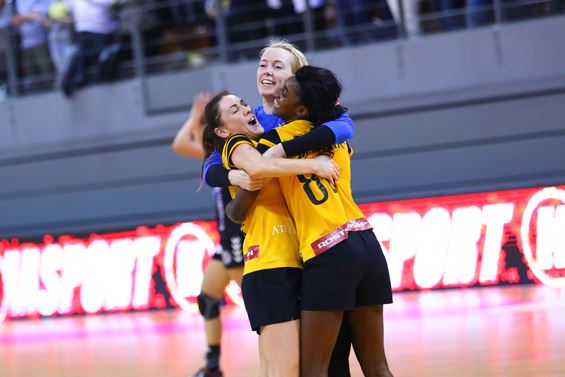 Home time
However it is not like the 37-year-old Norwegian international is short on titles. She has won the Champions League four times – twice with Danish club Viborg HK and twice with Hungarian outfit Györi Audi ETO KC.
But Saturday may be her last chance to win a European title, as she is moving back to Norway and to Kristiansand, where she was born.
Here, she is going to play for Vipers, where her career started, and where her twin sister Kristine is assistant coach.
"I have not thought about this as my last chance to win a European title yet," Lunde admits. "I am moving back to Kristiansand, because almost my entire family lives there, but of course, it has also played a part in my decision that Vipers have a very strong team now, and that this team will be even better next season.
"I hope Vipers qualify for the Champions League, as I would very much like to play in that tournament again. Then we must see how far we can get," she says.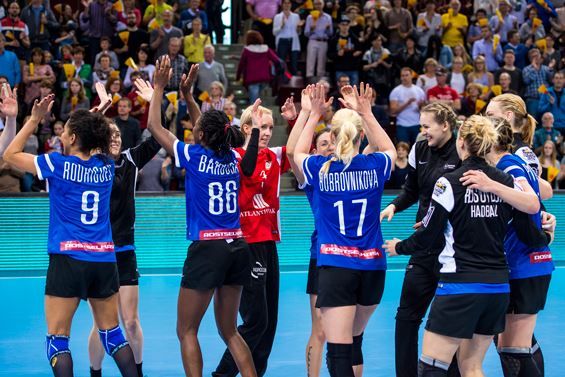 Change of power in Norway
There has been plenty of talk lately about an imminent change of power in women´s club handball in Norway.
Many people believe that Vipers can become the dominant team in the country, moving ahead of Larvik who have held that position for more than a decade.
"Actually, I think there will be several teams in Norway who will be able to compete for the championship in future, and this obviously makes it more fun to play in the Norwegian league than it used to be," says Lunde.
Right now, the second leg of the EHF Cup final is top of the goalkeeper's mind.
"I have had two good years here in Rostov-Don," she says. "The first year was the best, as we did better in the Champions League, but winning the EHF Cup would make this season great too.
"We want to finish the job, as we really want that title!" Lunde concludes.
Author: Peter Bruun / jh