Tess Wester: "Nobody believes we can beat Rostov. But this is a final"
May is the month of truth for SG BBM Bietigheim, and it couldn't have started any better for the club from the south-west of Germany.
Chasing the first three major trophies in their 20-year history, Bietigheim locked up their maiden Bundesliga title with two rounds to spare following their 28:24 win at Leverkusen on Wednesday.
Next up are the EHF Cup Final against Rostov-Don, with the first leg in Germany on Sunday, and the conclusion to the German cup competition, the HBF-Final4, on home court on 27-28 May.
Weight off the shoulders
"I would have been just as happy if we had won the national championship in two weeks' time but it is definitely a weight off our shoulders and it helps us to focus on other things," Bietigheim goalkeeper Tess Wester tells eurohandball.com.
Led by Danish coach Martin Albertsen – who took the German league and cup 'double' once before, with Leipzig in 2006 – Bietigheim have won all of their 24 domestic league matches so far and are set to become the first team ever to win the Bundesliga without dropping a single point.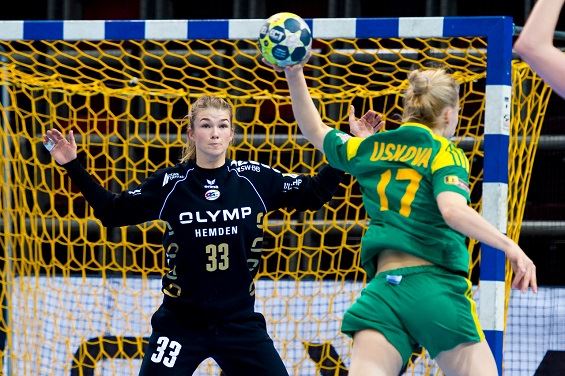 According to Wester, it is their overall strength that sets Bietigheim apart.
"We have quite a large squad with good quality. We have two players of similar strength for almost every position," says the Dutch keeper, who turns 24 later this month. "You can see that in training: We can play six-against-six and you have a match on Bundesliga level. It forces everyone to give 100 percent all the time."
Something is possible
Giving it all is surely what Bietigheim need to do on Sunday when facing Rostov.
The Russian side crashed out of the Women's EHF Champions League after the group stage but have since eased through the EHF Cup, winning all their matches except for one meaningless slip-up at Trondheim.
Rostov also beat Bietigheim twice in Group C in January, winning by three goals (23:20) in Germany and even by 10 (34:24) a week later in Russia.
"It is going to be tough. We lost twice to them in the group stage so that makes us the underdog," says Wester, adding that "probably nobody believes we can beat them. But it is a final and you never know for sure with finals. We have to give 100 percent, then I believe something is possible."
While Bietigheim will be chasing a good result on home court ahead of the return game in Russia next week Saturday, Wester speaks highly of their opponents.
"Rostov are on Champions League level, they have a team that could have played the FINAL4. For them it might be evident that they will win the EHF Cup but we want to make it as tough as possible for them," she says. "We have to make sure that our defence stands tight. That hasn't been our biggest strength in the last few matches so we can improve that for Sunday."
Extrovert personality with exhilarated celebrations
Wester joined Bietigheim in 2015 after a four-year stint with VfL Oldenburg, where she won the German cup in 2012, and beat the likes of Uwe Gensheimer and Anders Eggert to earn Bundesliga's Goal of the Year award three years later.
Having developed into a world-class keeper, who shows her extrovert personality on court with exhilarated celebrations, Wester has become one of the most popular players among her successful Dutch generation as the number of followers on her Instagram account is reaching the 90,000 mark.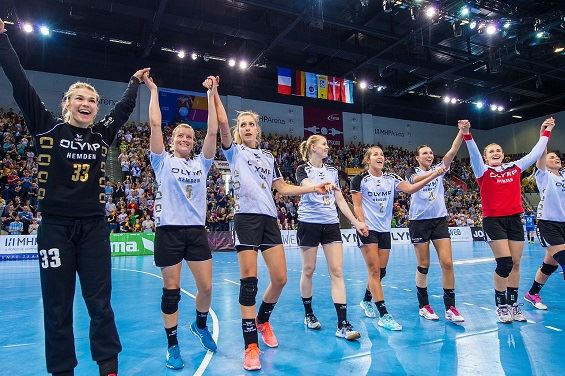 With Wester starring, the Netherlands won silver at both the IHF Word Championship 2015 and the EHF EURO 2016, and finished fourth at last year's Rio Olympics.
Wester is one of four Dutch national team players at Bietigheim, alongside Angela Malenstein, Martine Smeets and Maura Visser. And next season, VOC Amsterdam right back Charris Rozemalen will join them.
Offers from European top teams
Two months ago, Wester extended her contract with Bietigheim for another season, putting aside several offers from European top teams.
"Of course, after the EHF EURO, I got some offers from other clubs. But I want to play Champions League, and I mean: really play. So I could have moved to a big club and sit on the bench but I preferred to stay with Bietigheim and play Champions League in a familiar environment," she says. "I don't have to move and can stay with a team that I already know. We will not win the Champions League but I can gain a lot of experience."
While Bietigheim are fully focussing on their first ever European final, elsewhere this weekend the annual highlight in women's club handball is taking place.
Wester is looking forward to follow the TIPPMIX EHF FINAL4 from Budapest, not just because her Dutch national teammates Yvette Broch and Nycke Groot are competing with Györ.
"I am going to watch, for sure. It's my dream to play the FINAL4 one day," says Wester, who has no favourite for this year's title. "No, I like all the teams, Buducnost, Györ, Bucuresti, Vardar. They are four completely different teams. Of course I'd like to see the Dutch women win a prize but I just hope it will be good promotion for handball in general."
Author: Eric Willemsen / ehf