French legend changes from bench to microphone
He was the mastermind behind the first "golden generation" of French handball, now Daniel Costantini is 73-year-old, but still closely connected to handball.
The former coach of the French national team, who steered Jackson Richardson & Co to two gold medals at the 1995 and 2001 World Championships, is covering the LIQUI MOLY EHF Cup Finals as TV expert for French station SFR Sport II. And he hopes for a historic weekend for Saint-Raphael Var Handball – to become the first French winner of the EHF Cup.
"They have a tough semi-final against Berlin ahead, but they can make it. They arrived at Göppingen with the clear will to take the trophy, let's wait and see, how far they go. Saint-Raphael have a physically strong team, which might be an advantage against German sides," says Costantini.
The event at Göppingen is something like a comeback for him. "Since 2010, when I worked as an expert for Canal+, I had not been covering any handball match as TV expert," he revealed in an interview with eurohandball.com.
In general, he is impressed by the development of French handball, mainly on club level: "Some years ago it was only the national team, now the clubs have higher budgets and are really promoting French handball."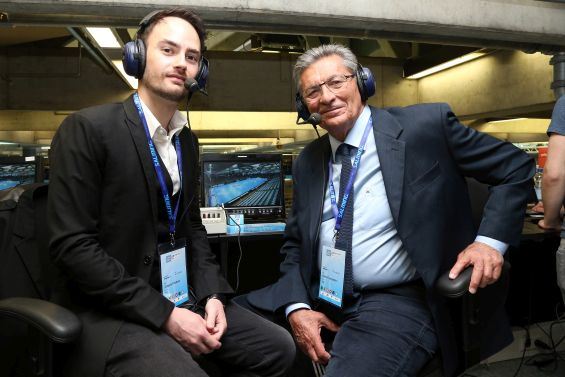 Therefore, it is no surprise for him that the French league is the only one to be part of both major international events the LIQUI MOLY EHF Cup Finals at Göppingen and the VELUX EHF FINAL4 in Cologne, where domestic champions Paris Saint-Germain hope for glory and the trophy.
"PSG can become the winner, they have a truly strong team. After missing the final in 2016, they have bolstered the team with Uwe Gensheimer, who is a clear improvement for PSG."
"Thanks to the huge budget Paris have different chances than other clubs, but their engagement caused a further development of teams like Saint-Raphael, Nantes or Montpellier, which are successful on international ground," says Costantini. "And due to the new opportunities, most of the French national team players are back in the French league."
So, it was no surprise for him that France took the gold medal on home ground at the World Championship in January, when the new coaching duo Didier Dinart and Guillaume Gille had their premiere at a major competition.
"At first, I was a bit worried when they took over from Claude Onesta, but now I see that it works, with Didier as the boss. But for the future – mainly when Nikola Karabatic will end his career – a huge transition will be their major task."
But first, Costantini, who finished as national coach after the gold medal in 2001 and handed over the baton to Onesta, is eager to watch and commentate the matches of the LIQUIMOLY EHF Cup Finals in Göppingen.
Author: Björn Pazen / br