Chambéry and Granollers aim to end campaign in style
It's never easy for a team to pick themselves up from a semi-final defeat and run again on Sunday to win a bronze medal.
However, that is the case for Chambéry and Granollers after coming out on the wrong side of the score line after Saturday's semi-finals.
Men's EHF Cup Finals, 3/4 placement match
Chambery Savoie Handball vs Fraikin BM Granollers
Sunday 15 May, 14:45 hrs local time live on ehfTV.com
No matter how you lost, after a hard battle like Granollers had, or after leading by six goals in the semi-final like in Chambéry's case.
Nevertheless, the French side hope to be able to give it all today. "We have to go and get third place, which would be the club's best result ever in a European competition," explains Yann Genty.
"In terms of image for the club, in terms of honour it is really important, also so we can end this campaign on a positive note."
This 3/4 placement match certainly is not what the French team came for in the first place but it will surely give the players confidence for future campaigns.
What do they expect from the game against Granollers?
"They showed against Nantes that they had the ability to annoy a lot of people; they will surely be as motivated as we are to win the game tomorrow," admits Genty.
It seems Genty is completely right. Granollers may have been tagged as some as the surprise guest of these EHF Cup Finals, but they proved on Saturday that they were not here on vacation and they want to end their French weekend in style.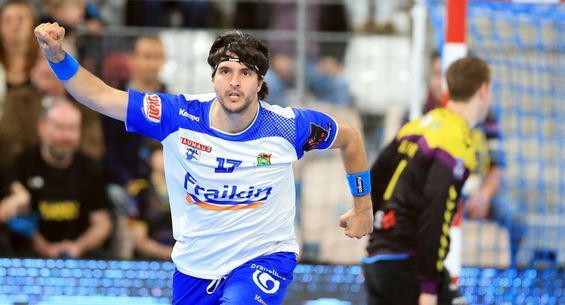 "We have shown that we deserved our place here," said coach Carlos Viver after the semi-final.
"To win the third place game would be a nice end to our European season and prove even more that we deserved to be here."
But he also knows that it will hard, after such an energetic performance, to put his troops back on their feet to battle for bronze.
"None of the players in the team has ever won anything in their career. A bronze medal would be a good starting point."
Author: Kevin Domas / cor