15 goals from Nilsson gives Ystad a chance
The first leg of EHF Cup Round 2 matches saw an impressive performance from Ystad IF's 18-year-old left back Lukas Nilsson, who scored no less than 15 goals – just over half his team's final tally. Ystad lost 28:30 against Permskie Medvedi in the match on Sunday.
"A fantastic game from Lukas. After the match, our opponents asked us who he was. If anyone had told us before the match that we would lose so narrowly, I would have been content," Ystad coach Sebastian Seifert said.
Team Tvis Holstebro, who finished third in the EHF Cup 2012/13 and reached the quarter-final last season, entered the tournament with a 36:31 win at home against Sporting CP. The top scorer was right back Frankis Carol Marzo with 11 goals for the Portuguese team.
Holstebro coach Patrick Westerholm was not completely content:
"There was too far between our players in our defence. We will have to adjust that," the former Finnish international told his club's website.
TSV St. Otmar St. Gallen may have trouble reaching the next round after their narrow 25:27 loss at home against Alingsas HK, who played in the VELUX EHF Champions League last season.
"We did not play a good game, but we got a good result. That is the way we can sum up this match," Alingsas coach Mikael Franzen told Alingsas' website after the match.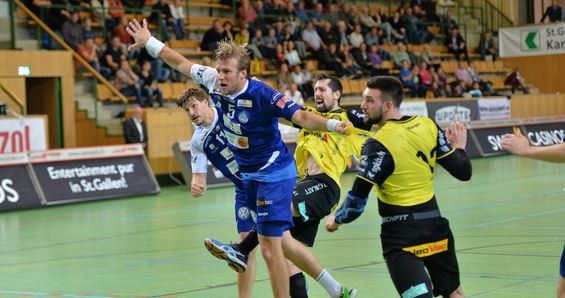 RK Borac m:tel missed qualification for the VELUX EHF Champions League group phase, but the Bosnian club may find consolation in the fact that they are close to Round 3 of the EHF Cup after their 29:28 win in Norway against Haslum Handballklubb.
The win was a close call – Borac were leading 17:9 at half-time before the home team managed to almost catch up in the last 30 minutes.
"Going to the return match in Bosnia being just one goal down is at least better than what it looked like for a while," Haslum coach Tom Eirik Skarpsno told the Norwegian Handball Federation website.
While some teams fight to proceed to Round 3, two are already in the next round. Dinamo Bucuresti eliminated Greek A. C. Diomidis Argous clearly in the double header at home this weekend. After a 26:21 win on Saturday, Dinamo won 35:20 Sunday.
OIF Arendal are also in the next round after winning a double header on their home court. After a 34:18 win in the first match against KH BESA Famiglia from Kosovo on Saturday, last season's winners of the Norwegian league could afford to take things a bit easier and still win Sunday's match 31:25.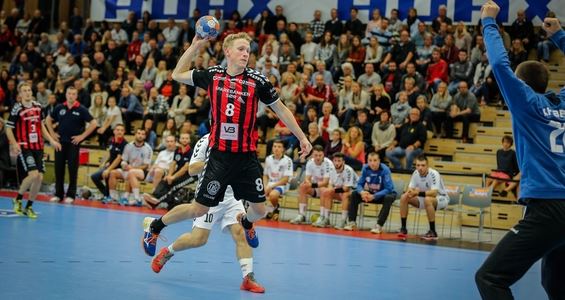 Author: Peter Bruun / cg