Six teams battle for last three semi-final spots
Virto/Quintus are already there. Thanks to a convincing aggregate win of 69:41 in their double-header at home against LK Zug Handball from Switzerland last weekend, the Dutch club booked their place in the semi-finals of the Women's Challenge Cup.
Which three teams will join Quintus? The second leg of the remaining quarter-finals is taking place on Saturday and Sunday.
Keeping an eye on Larissa Kalaus
Quintus' semi-final opponent will be found on Gran Canaria, where defending Challenge Cup winners Rocasa Gran Canaria ACE are hosting HC Lokomotiva Zagreb in the Antonio Moreno arena in Las Remudas on Sunday afternoon.
The Spanish side are chasing a five-goal deficit following their 29:24 defeat in Croatia last week.
Rocasa will be well advised to keep an extra eye on Lokomotiva left back Larissa Kalaus, who scored 12 goals in the first match. Lokomotiva, on the other hand, will watch out for Almudena Rodrigues. The Rocasa right back found the net 11 times in Zagreb last week.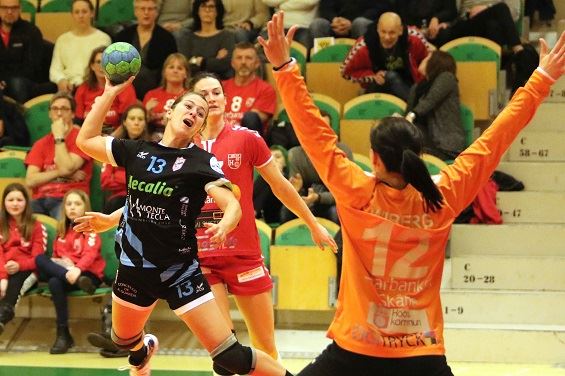 Defending a narrow lead
In another quarter-final, H 65 Höörs HK are defending a narrow lead when they travel to Spain for the second meeting with Mecalia Atletica Guardes.
The Swedish team, winners of the Challenge Cup in 2014, won the first leg at home 24:21. They staged a fine comeback from 13:10 down at half-time but three goals is no big lead to take with them to the return match in Pontevedra on Sunday evening.
By then, the winners of the tie between Höör and Guardes will already know who their next opponents will be.
In Ostrava on Saturday, the Czech hosts DHC Sokol Poruba will try to wipe out a five-goal deficit against Kram Start Elblag after losing 29:24 in Poland last week.
Author: Peter Bruun / ew