Draw in Norway sends Valur to Last 16
Having won 31:24 at home in the first leg, Valur were already close to the Last 16 of the Challenge Cup before visiting Haslum Handballklubb for the return match.
This seven goal lead turned out to be more than enough for the Icelandic team who were leading 14:9 at half time in the second leg. Haslum managed to get back in the second half and get a 25:25 draw, but the home team were even close to threatening Valur´s Last 16 berth.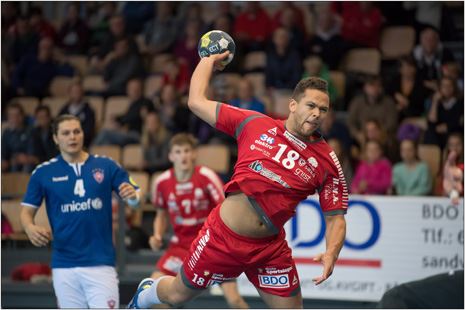 "We make the two poorest performances of the season exactly against Valur. I am not sure why we played so poorly in those two matches, and why were not even able to reach our potential," said Haslum coach, Tom-Eirik Skarpsno.

1200 spectators in the Sporting Hall MSK in Povazská Bystrica, Slovakia celebrated their local heroines´ Last 16 berth despite a narrow defeat to Serbian RK Partizan.
Leading 13:11 at half time, Partizan were struggling to catch up with MSK Povazska Bystrica´s 31:23 lead from the first match in Belgrade, but the visitors never really got near to equalising the difference, although they could book a 29:28 win at the end.

In the Greek derby between IEK Xini Dikeas and A. C. Doukas, Xinie Dikeas had a 27:21 lead with them from their home game, but that did not help them in the return match, as Doukas won 24:16 and booked the ticket for the Last 16.

Göztepe SK were defending a narrow 22:20 lead when travelling to the Netherlands for the second meeting with JMS Hurry-Up.
This was not enough for the Turkish side. In front of 1400 spectators in Emmen, JMS won 28:25 and advance to the next stage with a margin of one goal.

One goal also decided the tie between HC Vogosca Poljine Hills and HC Pelister Bitola. Vogosca were leading 23:21 after the first leg in Macedonia, but Bitola turned out to be stronger away than at home, and through a 28:25 in Bosnia, they continued to the Last 16.

TSV St. Otmar St. Gallen are also ready for the next round after another win against Klaipedas Dragunas. After a 35:28 win away in the first game, the Swiss team earned a more modest win at home, as the Lithuanian visitors were defeated 28:24.
Author: Peter Bruun/tm