Finalists from last season start with British opposition
No less than six double-headers will accompany the second leg of the four ties, which started last weekend, as we hit crunch time in Round 2 of the Men's Challenge Cup this weekend.
Last season, ABC/UMinho from Brage reached the final of the Challenge Cup. This season, the Portuguese team will start their hunt for a similar, or better, achievement against British opposition.
Ruislip Eagles from London will be flying to Portugal this weekend for both matches. The first leg in the Pavilhao Flavio Sa Leite is to be played Saturday afternoon with the return match Sunday afternoon.
Ruislip Eagles will not be the only British team in European action this season though. Leeds Hornets HC 2011 are on a trip to Turkey to meet Bursa Nilüfer BK on Saturday and Sunday as well.
While Leeds are European debutants, Bursa are in Europe for the fourth time in their history. Last season, they were in the qualifiers for the EHF Cup group phase but had to leave after Round 1.
Two of this weekend's double-headers begin on Friday.
On Friday afternoon, KH Kastrioti from Kosovo and HC Radnicki Kragujevac, both from Serbia, meet for the first leg in Danilovgrad, Montenegro.
The second match is being played in the same venue Saturday afternoon.
In Vestmannnaeyjar, Iceland, IBV Vestmannnaeyjar are taking on Hapoel Ramat Gan from Israel on Friday night and again on Sunday afternoon.
Three of the four ties which started last weekend, appear open ahead of the second leg this weekend.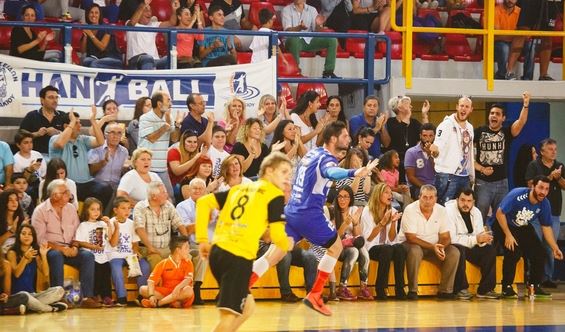 HC Vogosca Poljine Hills seem to stand a very good chance at home against MSK Povazska Bystrica, from Slovakia, after the Bosnians left with a 29:29 scoreline in their away game.
JMS Hurry-Up only have a two-goal lead with them when the Dutch team travel to Luxembourg for the return match against HC Berchem, who will have a good chance to close the 32:30 deficit from the first match.
AO Poseidon Loutrakiou are only one goal better off when the Greeks go to Estonia to defend their 26:23 lead from the home game against Viljandi HC.
Author: Peter Bruun / ec