Rocasa eying Challenge Cup revenge against Lokomotiva
A 26:26 draw away against HC Lokomotiva Zagreb in the first leg of the Women's Challenge Cup semi-final leaves Rocasa Gran Canaria was a good chance of avenging last season's quarter-final defeat against the ruling champions.
In the other semi-final tie, Ardesen GSK will defend a five-goal lead when they visit Poland for the return match against MKS Perla Lublin after winning 28:23 at home.
Women's Challenge Cup semi-final, first leg
HC Lokomotiva Zagreb (CRO) vs Rocasa Gran Canaria (ESP) 26:26 (12 :14)
Despite being down 26:24 with only a minute left on the clock, HC Lokomotiva Zagreb managed to earn a 26:26 draw in the first leg of the semi-final at home against Rocasa Gran Canaria.
The big question is, however, if the strong finish will be enough for the reigning Challenge Cup holders in the return match on the Spanish island next Sunday.
Having the home right, Gran Canaria, who won the tournament in 2016, have a very good chance of qualifying for the final and avenging their defeat to Lokomotiva in the quarter-final of the competition last year.
Gran Canaria were leading most of the match in the Dom Sportova in Zagreb, and were three goals up several times. They were still leading 26:24 with around a minute to go, before Lokomotiva managed to equalise for the first time since 12:12 in the first half.
Centre back Marina Glavan scored seven goals for Lokomotiva and line player Haridian Rodriguez Hernandez six for Gran Canaria.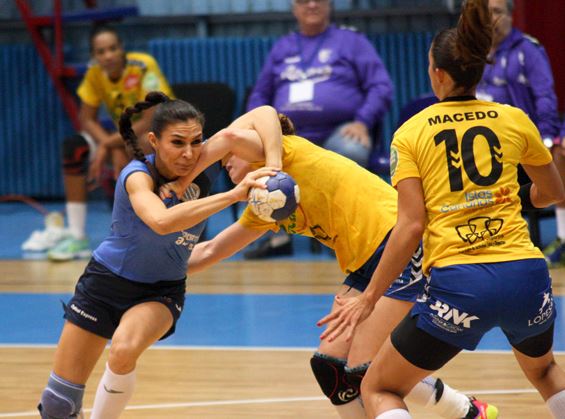 GSK Ardesen (TUR) vs MKS Perla Lublin (POL) 28:23 (14:11)
Ardesen GSK have a realistic chance at their first-ever European final after winning 28:23 at home against MKS Perla Lublin on Sunday.
A packed arena saw the Turkish home team taking control of the match, as they went from 3:3 to 7:3 at the beginning.
For most of the rest of the first half, Ardesen were leading by four goals. After being up 14:11 at half time, they held a three to five-goal lead for most of the second half and eventually won by a five-goal margin.
Kubra Yilmaz, Cigdem Demirbas and Olha Vashchuk scored six goals each for Ardesen while Aleksandra Rosiak netted eight for Lublin.
The two teams meet for the second leg next Sunday.
Author: Peter Bruun/jh