First finalist will be found Sunday
One of the teams in the semi-final of this season's edition of the Women's Challenge Cup will be known already Sunday evening.

Either HC Lokomotiva Zagreb or Virto/Quintus will be in the final at that time, as the two teams are carrying out their internal semi-final tie as a double header in Zagreb this weekend.

No matter which team will be successful, when the weekend is over, they will be in the Challenge Cup final for the first time ever.

Lokomotiva Zagreb do have a certain experience with European finals, as the club were in the Cup Winners' Cup final twice, but this was as far back as the late 90ties.

To Virto/Quintus, it will their first European final berth ever.

The Dutch women have two Women's EHF qualifiers and two quarter-finals in the Challenge Cup as their finest European achievements so far.

The first leg throws off in the Dom Sportova in Zagreb Saturday evening, and the return match is starting in the same venue exactly 24 hours later.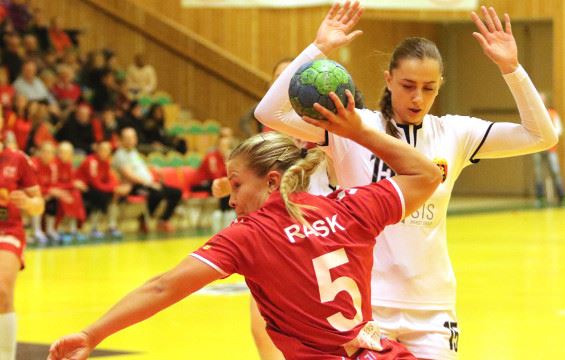 Unlike Lokomotiva Zagreb and Virto/Quintus, H 65 Höörs HK have been in the Challenge Cup final before. The Swedish team have even won the Challenge Cup in 2014.

In their effort to keep the chance of another triumph alive, Höör will have to overcome DHC Sokol Poruba.

The Czech team are visiting Southern Sweden for the first leg Saturday, where the match starts in the middle of the afternoon in Sporthallen Höör.

"Those Czechs play a more physical kind of handball than we are used to, so I expect a couple of tough matches," said Höör coach Ola Månsson.

The winner of this tie will not be found until next weekend, as the return match in Ostrava is being played Easter Saturday.
TT
Author: Peter Bruun / si