Six teams battling to join Sporting in semi-finals
Already last weekend, Sporting CP qualified as the first team for the semi-finals of the Men's Challenge Cup, as the Portuguese team eliminated A. C. Doukas from Greece clearly in a double header on home ground. This weekend, the last three semi-finalists are going to be found.

Sporting's opponents in the semi-final are going to be found in Slovakia.

HKM Sala will be chasing a four goal deficit on home ground, when they receive JMS Hurry-Up from the Netherlands Saturday evening.
The Dutch team won 28:24 at home in the first match, but four goals seldom form a big difference in European ties, so it is still rather open, if they will be Dutch or Slovakian opposition for Sporting in the next round.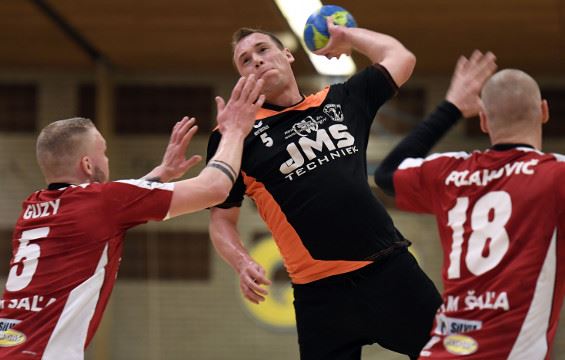 Things may not appear quite as open in Reykjavik, where Valur are hosting the second leg against HC Sloga Pozega.
The Icelandic side won the first leg in Serbia 30:27 and are therefore favourites to proceed to the last four, when the return match starts Saturday evening.

If Pozega want to boost their hope of advancing, they will be well advised to keep an extra eye on Valur's left back Josip Grgic.
The 21-year-old Croatian scored no less than 14 goals in the first match.

The winner of the tie between Valur and Pozega will meet the winner of this weekend's double header in the semi-final.
The double header is taking place in Turda, Romania, where AHC Potaissa Turda are taking on HB Dudelange from Luxembourg.
Throw-off of the first leg in the Gheorghe Baritiu of Turda is Saturday evening with the return match being played in the same venue exactly 24 hours later.

Author: Peter Bruun